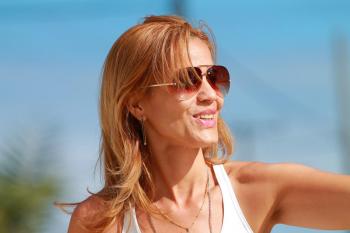 FemiLift for Vaginal Tightening -- NYC Dermatologist
As women age, it is very normal for vaginal looseness to occur, either from age itself or childbirth. While this may be normal, that doesn't mean that it's pleasant nor is it something that you have to just live with anymore. Thanks to the FemiLift® procedure, women everywhere are easily and painlessly reviving their most private of areas.
The FemiLift® procedure is performed by our nurse practitioner during three 15-20 minute sessions. A probe is inserted into the vagina and the FemiLift's laser is used in a 360 degree motion to stimulate all internal areas of the vagina. When the three sessions are completed, you will experience the following:
Tightened vaginal wall
Increase in natural lubrication
Improvement in stress leakage
Decrease in incontinence
The FemiLift® laser stimulates natural collagen development within the vaginal tissues. Collagen helps your tissues be more taut, natural, and youthful.
Our Manhattan FemiLift® dermatologist, Dr. Bruce Katz, is very happy to offer this new and exciting procedure. No longer do women have to accept that something has changed and feel as though they don't have control over it. With the FemiLift®, women leave our office feeling empowered, more feminine and more confident.
To schedule your appointment today, please contact JUVA Skin & Laser Center by calling (212) 688-5882.
If you have further questions about the FemiLift® procedure, please view our FemiLift® frequently asked questions page.