At one point, your skin was tight and smooth. But over time, stubborn issues like wrinkles, cellulite, and sagging began to show up. Get your youthful appearance back with this FDA-cleared laser, the Exilis Ultra 360, a unique treatment that tightens, firms, and smooths the skin from head to toe with absolutely no downtime!
This next-generation device is an exciting addition to the non-surgical skin tightening treatments available at JUVA Skin & Laser Center. Set up a consultation by calling (212) 688-5882 to talk about how Exilis Ultra 360 can transform your skin and address other body concerns. We welcome patients from NYC, Woodside, and around the world.
What Is Exilis Ultra 360?
Exilis Ultra 360 is a non-surgical, non-invasive skin tightening treatment. It is the only device of its kind that simultaneously applies two safe forms of energy: radiofrequency and ultrasound. This amazing technology works to tighten the skin and improve concerns on the body and face.
In addition to skin tightening, radiofrequency energy is often used for body contouring. This means that the Exilis Ultra 360 device can be used to lift and shape any areas of concern.
Exilis Ultra
360 Quick Facts
If you are at least 21 years old and looking for a way to improve your aesthetic concerns without surgery, Exilis Ultra 360 could be right for you. Our dermatologists will happily evaluate your candidacy in person during your consultation.
It is non-surgical and non-invasive
Tightens and tones skin
There is no downtime
Some patients see results after one session
The treatment can be repeated for the best cosmetic improvement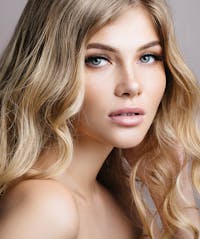 How Does It Work?
To understand Exilis Ultra 360, you need to know a little bit about collagen and elastin. Collagen and elastin are beneficial proteins that naturally occur in the body.
These proteins give your skin structure, allow it to bounce back when it's stretched, and provide a youthful appearance. Unfortunately, everyone's collagen and elastin production slows down over time.
During an Exilis Ultra 360 treatment, controlled radiofrequency energy heats the deeper layers of your skin. This heat tells your body to create new collagen and elastin proteins while stimulating cell turnover. Ultrasound energy also facilitates the production of collagen, lifting and smoothing the tissue in the treatment area.
Exilis Ultra 360 alternates between warming and cooling temperatures during the treatment. This approach protects your tissue and allows for a deeper treatment session. The temperature of your skin is controlled and monitored during the entire process, ensuring the highest level of safety.
Your Treatment Session And Results
Woman after Exilis Ultra 360 at JUVAThe treatment is not painful, in fact some people say that it feels like a hot stone massage. The treatment is performed while you're lying down so you'll find it easy to relax. Your session time will vary depending on the number of areas that you want to address during your visit.
You can return to your normal routine after an Exilis Ultra 360 treatment since there isn't any downtime. Many people begin to notice results right after they leave our practice! These results improve over the next three months and can be enhanced with additional sessions.
One treatment may be enough to achieve your desired results. However, most patients benefit from 2 to 4 treatments. Typically, the best frequency is one treatment every week or two.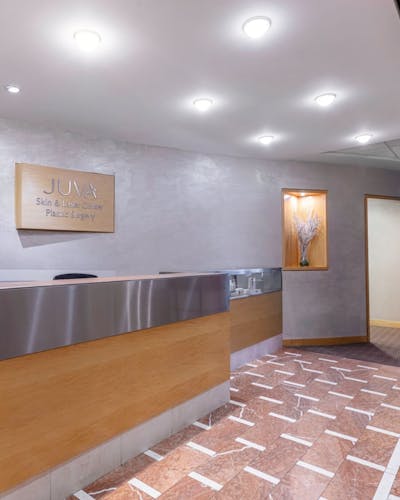 Schedule Your Exilis Ultra 360 Session
In Manhattan Or Woodside
If you're ready to love the way you look, call (212) 688-5882 or fill out our contact form to schedule your Exilis Ultra 360 consultation. At JUVA, we welcome new patients from NYC, Woodside, and around the world.