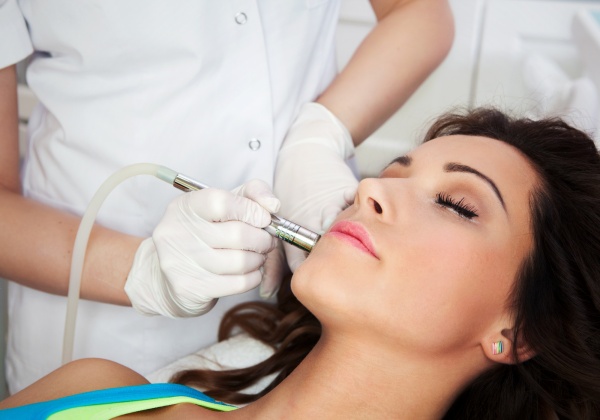 Authored by:

Dr. Bruce Katz

Laser skin resurfacing is a versatile procedure that can address a variety of skin conditions. Whether you are looking to reduce the appearance of wrinkles, correct pigmentation issues, reduce the severity of acne scars or improve your skin tone, your goals may be achieved using one of our state-of-the-art lasers. The following items will help ensure you are fully informed before moving forward with treatment.
You May Still Be a Candidate if You Have Darker Skin Tone
Laser skin resurfacing works most effectively on individuals with light skin, but that doesn't mean you aren't able to achieve an excellent outcome if you have darker skin. Certain lasers, such as Erbium lasers, are particularly effective for individuals with darker skin tones. Our dermatologists will select the appropriate laser for your skin type to ensure the best possible results.
The Timing of Your Laser Skin Resurfacing Procedure Matters
Late fall and winter are often the best time to undergo laser skin resurfacing for the following reasons:
You achieve the best results when your skin is pale since the laser is drawn to darker skin pigmentation. The laser can more effectively target the exact treatment area when you don't have a suntan.

You'll experience increased sensitivity to UV rays after laser skin resurfacing. By having your procedure performed during this time of the year, you'll minimize your exposure to the sun while your skin heals.
The Doctor Performing Your Procedure Matters
Working with a highly trained and experienced doctor will reduce your risk of complications and ensure the best possible outcome. Our board-certified cosmetic dermatologists have the extensive training necessary to deliver exceptional laser skin resurfacing results. We have performed laser treatments on a wide range of skin types in order to address a variety of conditions, and we are equipped to achieve your unique aesthetic goals.
Contact our NYC Cosmetic Dermatologists
Please contact JUVA Skin & Laser Center using the form on this page to schedule a laser skin resurfacing consultation. Call 212-688-5882 today to schedule an appointment at our Manhattan office or 718-729-8512 to schedule an appointment at our Woodside office. We serve patients in NYC and nationwide.
Category: Laser Treatments