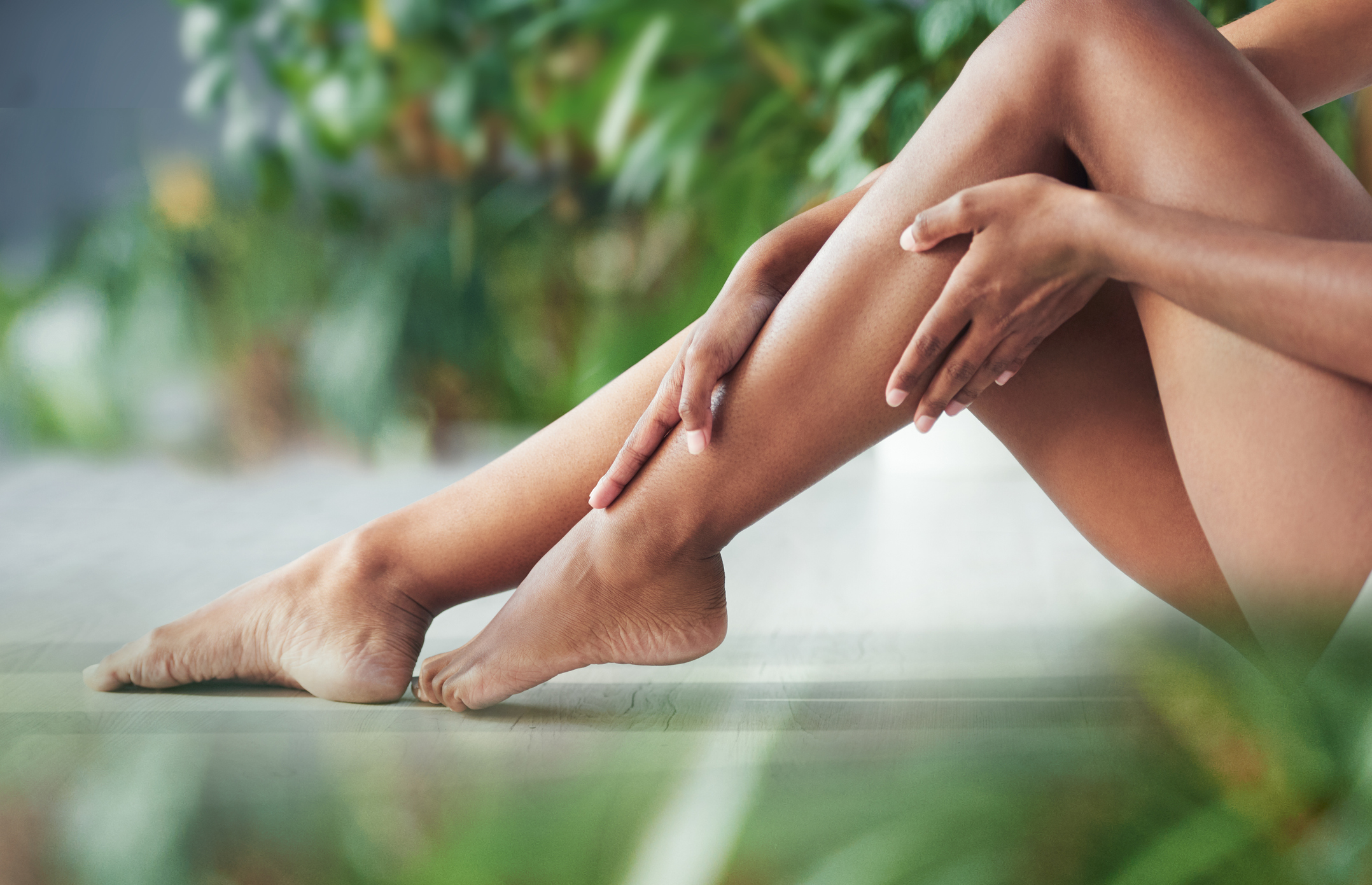 Laser hair removal gives you hair-free skin that is smooth, soft, and ready to go when you are. JUVA laser hair removal treatments can reduce or remove hair nearly anywhere on the body, giving you the convenience of stubble-free skin. You'll have skin that is always ready to be seen, with no more razor burn, painful waxing, or irritation.
At JUVA Skin & Laser Center, we are committed to delivering the best possible results with laser hair removal. We want you to enjoy a safe and comfortable experience so that you get gorgeous, smooth, and hairless skin.
Here are 5 things to know before laser hair removal to ensure we accomplish your aesthetic goals.
1. Laser hair removal addresses the hair follicles themselves
During laser hair removal, the laser emits a light that is absorbed by the pigment in the hair, which is converted to heat. This heat disables or destroys the hair follicles, causing them to be unable to grow thick, strong hair. In many cases, the follicle is entirely unable to grow hair again. The result is hairless, smooth skin for the long term.
Hair color and skin type influence the success of laser hair removal. This is because the pigment of the hair, but not the skin's pigment, should absorb the laser's light. A contrast between hair and skin colors, such as dark hair and light skin, will give you the best results. However, more modern technology has enabled laser hair removal to work on many patients with fair hair and skin.
2. You can get laser hair removal almost anywhere
It is possible to remove unwanted hair in nearly any area, except for the eyelid or surrounding area. Additionally, skin with tattoos should not be treated by laser hair removal. The most common treatment locations include the following:
Legs
Armpits
Upper lip
Chin
Bikini line (including Brazilian)
Chest
Back
JUVA Skin & Laser Center has three lasers specifically designed for treating hair in all skin types. In the past, treating darker skin with laser hair removal was difficult. Now, more modern technology can treat darker skin and all skin types safely and effectively. Everyone deserves to experience smooth, soft, and hairless skin!
3. Preparing for laser hair removal is easy
A gorgeous tan is not ideal for laser hair removal, as a tan will make it harder for the laser to detect the difference between the skin and the hair follicle. Avoid the sun for one month before your laser hair removal for optimal results. This is why fall, winter, and early spring are the best time for laser treatments.
You should shave the treatment area the night before or the morning of your laser hair removal session. This will minimize treatment time. However, you should avoid waxing or tweezing before your treatment for at least two weeks before your session.
Some medications can make your skin more sensitive, which can cause pigment abnormalities or burns. Before your first appointment with JUVA, be sure to review all of the medications that you're taking with our staff.
4. It's so long-lasting that some consider it permanent
The FDA classifies laser hair removal as "permanent hair reduction," but regrowth can occur. These new hairs are generally more delicate and lighter than the previous hair, which makes them harder to see. This makes the treatment worthwhile to many patients, but you should expect necessary occasional touch-up sessions.
5. You will need multiple sessions
Laser hair removal requires multiple sessions because the best time to target the follicles with the laser is during an active growth phase. This phase occurs only once approximately every six weeks, and not all hairs will simultaneously be in that active phase. The average person will need around six treatments to see optimal results.
Why Choose JUVA Skin & Laser Center For Laser Hair Removal In NYC?
JUVA Skin & Laser Center is a world-renowned dermatology, laser, and cosmetic surgery center offering the most advanced laser devices in NYC. The JUVA team provides only the highest level of service in a caring and warm environment, with great attention to sterility, meeting the CDC standards in an AAAHC accredited facility. We will combine our expertise with your aesthetic goals to achieve optimal results, making us the best option for your laser hair removal needs.