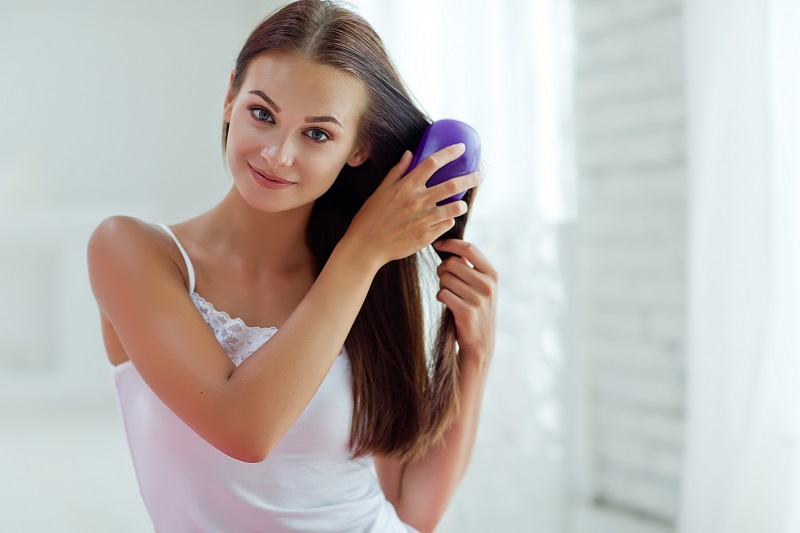 Authored by:

Dr. Bruce Katz, M.D.

Platelet Rich Plasma (PRP) treatments are incredibly popular, and not just because the "vampire facial" thrust them into the spotlight. PRP is a healing component in your blood that can be isolated and used to provide amazing aesthetic benefits. Minimally invasive PRP injections truly shine when it comes to rejuvenating the skin and treating hair loss.

Now, the next generation of PRP is here. The innovative new Selphyl System coverts PRP to Platelet-Rich Fibrin Matrix (PRFM), providing patients with several unique advantages over a classic PRP treatment.
PRP vs. Selphyl PRFM
Your blood is rich in beneficial platelets that promote healing. The goal of a PRP session is to extract these platelets, separate them, and inject them into the treatment area.
Traditional PRP treatments start with a dermatologist or physician drawing your blood. Then, they may use a variety of methods to separate the platelets from unwanted white and red blood cells. However, some of these cells may remain with the PRP, which can cause an undesirable inflammatory effect when injected.
The Selphyl System completely removes red and white blood cells through an automated centrifuge and a proprietary separation gel. This minimizes the risk of any side effects associated with re-injecting blood cells.
Then, the PRP is converted to PRFM. PRFM has fibrin – a natural component that is involved in the process of clotting blood — which maintains the integrity of the beneficial platelets. That means that you will likely experience better, longer-lasting results!
Selphyl PRFM offers several benefits over traditional PRP, including:
Longer-lasting aesthetic improvement
Unsurpassed clinical outcomes
A much lower risk of inflammation
A more sustained release of beneficial growth factors in the treatment area
Additionally, Selphyl PRFM involves a very short treatment time of approximately 30 minutes. Results may be visible after one treatment, and sessions can be repeated until you achieve the outcome that you want. Over 150,000 patients have already experienced the benefits of Selphyl PRFM!
Dr. Bruce Katz Named Chief Clinical Investigator for Selphyl
The Director of JUVA Skin & Laser Center, Dr. Bruce Katz, recently accepted an invitation to join Selphyl's team as the Chief Clinical Investigator for all clinical studies. His intimate knowledge of PRP and PRFM makes him a great candidate for this role.
Dr. Katz has seen first-hand the amazing results that his patients have achieved through PRP and PRFM treatments. This role will create new research opportunities into the applications of Selphyl PRFM. That means Dr. Katz's patients will be among the first to benefit from these studies!
Don't Miss Our Amazing February Special!
Stubborn aesthetic issues can hurt your self-confidence. Thankfully, PRFM treatments can transform the appearance of your skin and help treat hair loss.
This February, take advantage of our Selphyl PRFM treatment discount. JUVA patients can buy six treatments and get one free!
Schedule Your PRFM Treatment in Manhattan
If you're ready to transform your appearance with PRFM treatments, arrange a consultation by calling (212) 688-5882 or filling out our contact form. Our staff will create a personalized PRFM session plan just for you! At JUVA, we welcome patients from NYC, Manhattan, Woodside, and around the world.
----------------------------
Frequently Asked Questions
What is PRP?
Platelet-rich plasma (PRP) therapy uses injections of a concentration of a patient's own platelets to accelerate hair growth. There are components in your blood that have healing properties. Specifically, your plasma contains platelets that are known for having high levels of beneficial growth factors.
What are the benefits of PRP?
You'll experience a range of benefits from your PRP or PRFM treatment. The benefits may vary slightly depending on if you are undergoing treatment for your hair or skin. Some of the advantages of this service include:
Increased collagen and elastin production in the treatment area
Boosted cell turnover
Promotion of new cell growth and healthy cell activity
Reduced inflammation
Hair follicle stimulation
Short treatment sessions
No downtime
How do I know if I am a good candidate for PRP?
Most people are good candidates for this treatment. PRP is particularly appropriate for individuals who are looking for a natural way to restore their skin or hair. There are a few factors that may affect your candidacy, so it's important to consult our staff to find out if this service is right for you.
The factors that can impact your candidacy for PRP include:
Pregnancy
Certain skin conditions such as eczema
Active acne
A tendency to scar easily
A history of blood diseases or disorders
Is the PRP treatment painful?
There is no downtime after a PRP session. You can return to your daily routine after your appointment, though you may want to take a day of social downtime. To minimize redness, you can apply a lightweight foundation or tinted powder.
Where should I go to get PRP treatments?
Dr. Bruce Katz is a sought-after provider of this treatment in New York. He is a pioneer in the field of PRP and the Chief Clinical Investigator for the next-generation PRFM treatment by Selphyl. Dr. Katz relies on his extensive experience with this innovative therapy to achieve results beyond expectation. If you are interested in PRP for your hair or skin, call 888-959-9327 today to schedule a consultation.
Category: Dr. Bruce KatzMedical Dermatology