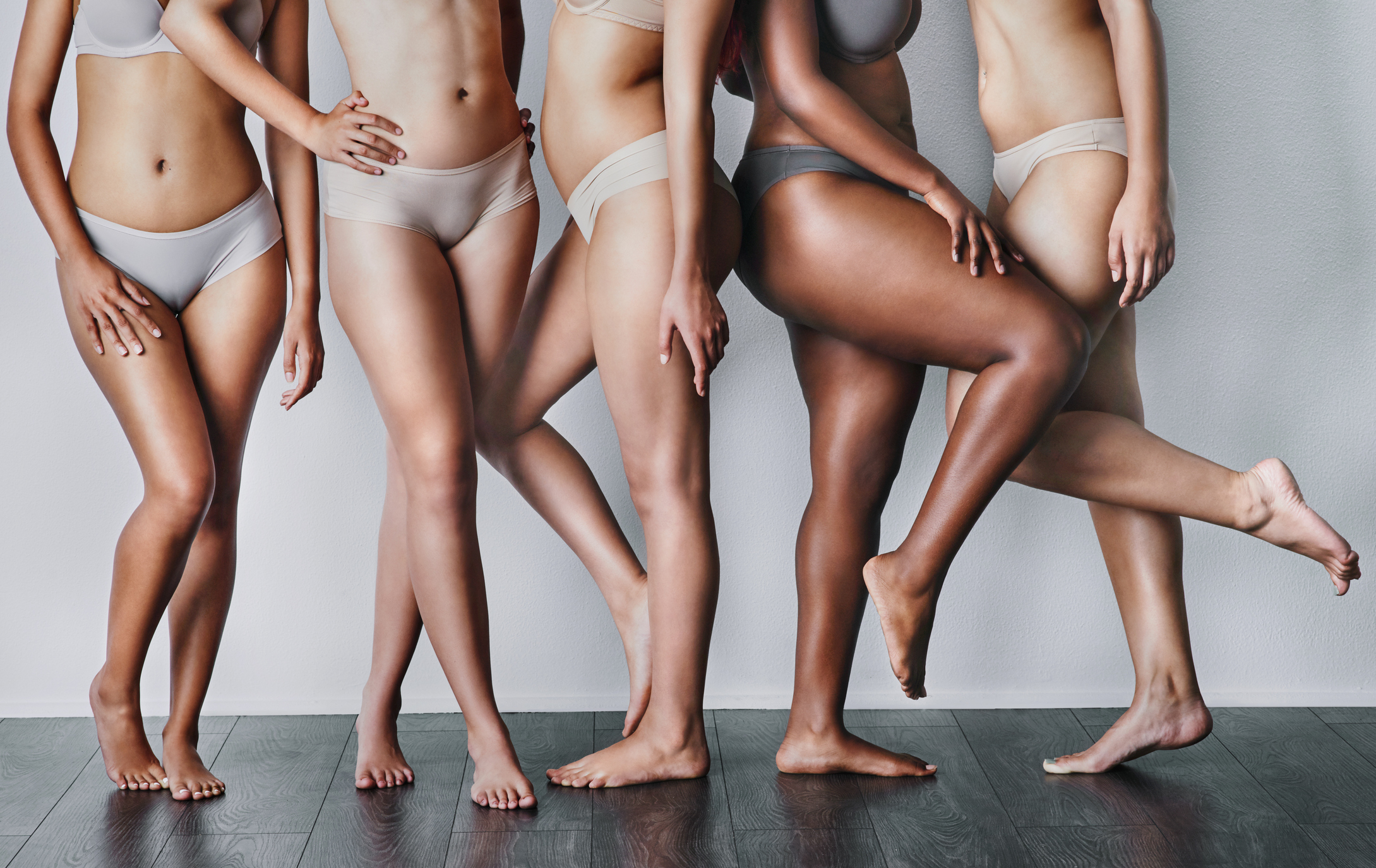 Can I get rid of my leg veins?
With the warmer weather approaching, many patients are investing in a new summer wardrobe that includes shorts, skirts, and swimwear. For those dealing with unsightly leg veins, the season may bring distress rather than confidence and optimism.
Fortunately, there is a solution. There's no need to wear pants in the heat! Today's cutting-edge technology provides multiple spider vein treatments that can leave your skin smooth, silky, and youthful.
What are spider veins?
Spider veins get their name because they resemble the complex, twisted web of a creepy-crawly insect. They are thin, superficial blood vessels that appear red, blue, or purple and are typically caused by aging, genetics, or sun damage. Spider veins can appear in multiple areas of the body, including in the cheeks, nose, chin, face, legs, thighs, ankles, and knees. All veins have valves that control the flow and blood. When these valves become weak or broken, blood pools up, causing a poor cosmetic appearance at the surface of the skin.
What are varicose veins?
Varicose veins appear thick and swollen, protruding from the skin. While they are most commonly found in the legs, they can sometimes occur in other parts of the body. Varicose veins are the result of a valve failure that backs up the flow of blood. The result is visible, raised veins that can be unsightly. Women, pregnant mothers, obese individuals, and those with a sedentary lifestyle are most at-risk of developing the condition.
What are the best methods of removing leg veins?
Ambulatory phlebectomy — An ambulatory phlebectomy is an outpatient procedure that targets twisted, bulging, superficial veins in the legs. Small incisions are made, aided by the use of a topical anesthetic. A phlebectomy hook is then threaded through the incision to excise the problematic vein from the body. This is an excellent option for patients with larger varicose veins.
Sclerotherapy — Sclerotherapy is a popular method of treating both spider and varicose veins. Your provider will inject a chemical serum called a sclerosant into the targeted veins, which causes them to seal off and shut down. With time, the blood is redirected toward healthier avenues, and the treated vein is gradually reabsorbed. There is no downtime after sclerotherapy, and most patients only need one or two sessions to achieve their desired results.
Laser vein removal — Laser therapy for removing veins is non-invasive and versatile. This is the preferred method of eradicating spider veins. The laser emits gentle pulses that pulverize the targeted veins, causing them to shrink and vanish with time. The Cynergy Multiplex laser is especially effective at rejuvenating the appearance of the legs. The device combines multiple wavelengths for exponentially more effective outcomes. Treatment is safe, quick, and virtually painless. Within 3-5 sessions, patients can enjoy smooth, blemish-free skin and a brand new wardrobe.
What are some good ways to prevent leg veins in the future?
While it may be impossible to completely eliminate the risk of future veins appearing, there are certainly some things you can do to lower the possibility. Here are some top ideas:
Try compression garments — These help to support the proper blood circulation in the legs
Take breaks at work — Long periods of sitting or standing are culprits that lead to leg veins
Prop your legs up — Using a footstool or ottoman may seem quaint, but it can help relieve pressure and boost your circulation
Keep it loose — Avoid wearing tight clothing that might restrict circulation
What is the takeaway?
If you are struggling with spider or varicose veins in the legs and are longing for a refreshed, rejuvenated lower body appearance, rest assured that there are excellent solutions for your concerns. Both sclerotherapy and laser vein removal can help you achieve the smooth, healthy-looking skin you crave. Contact your provider today to find out if you are a candidate for these advanced, state-of-the-art treatment modalities.