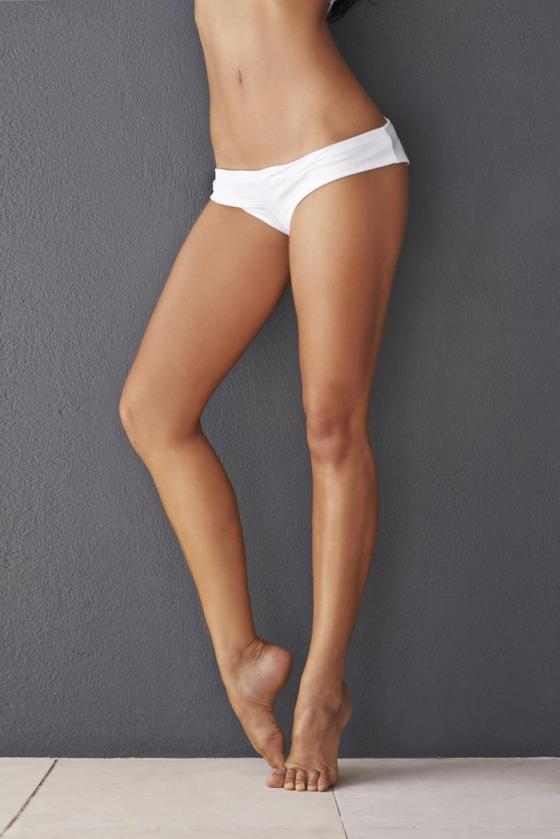 With over 80% of women living with some form of cellulite today, cellulite treatments are becoming more and more popular. Cellulite occurs because of structural changes in the subcutaneous tissues often occurring on the backs of thighs, but can also affect the abdomen, arms, buttocks, and other areas. It causes the connective tissues between fat cells to deteriorate and create a look that resembles an orange peel on your skin.
However, with simple treatments, like Cellulaze, a thermal laser can heat the damaged connective tissues, allowing your fat cells to be smooth again. This eliminates the orange peel appearance and gives you a smooth, youthful look in whichever area you choose to have treated.
Why Choose Cellulaze over Cellfina
Since cellulite treatments are so popular, there are some choices available. At JUVA Skin & Laser Center, our dermatologist, Dr. Bruce Katz, has had decades of experience. He is also considered a pioneer in his field and has been a part of getting FDA-approval for multiple treatments and lasers used in dermatology. Dr. Katz helped to develop and test Cellulaze and was able to show that over 68% of all women in his study showed a reduction in cellulite from treatments with Cellulaze.
Here is some other information about Cellulaze and Cellfina:
Both are minimally-invasive
Both are FDA-approved
Both are long-lasting
Cellulaze only requires one treatment
Cellulaze utilizes a heated laser to cut the fibrous bands between fat cells, restoring them to
their smooth shape
Cellulaze encourages collagen and elastin production in the treated areas due to its heating
capabilities, which leads to naturally younger-looking skin
Cellfina uses an oscillating blade to release the bands between fat tissues that cause dimpling
in the treated areas but doesn't stimulate collagen to tighten skin.
Both procedures require minimal to zero downtime
Both procedures utilize local anesthesia; not general
Schedule Your Cellulaze Procedure Today
At JUVA Skin & Laser Center, we want you love how you look. With Cellulaze treatments, you can be in-and-out of our office quickly and return to your regular activities within hours. It usually takes a week for you to start seeing results and the results from Cellulaze treatments are long-lasting. So, with bathing suit season already upon us, now is the time to schedule your consultation! Contact us today by calling (212) 688-5882. We are proud to serve patients in New York City, Manhattan, and worldwide.