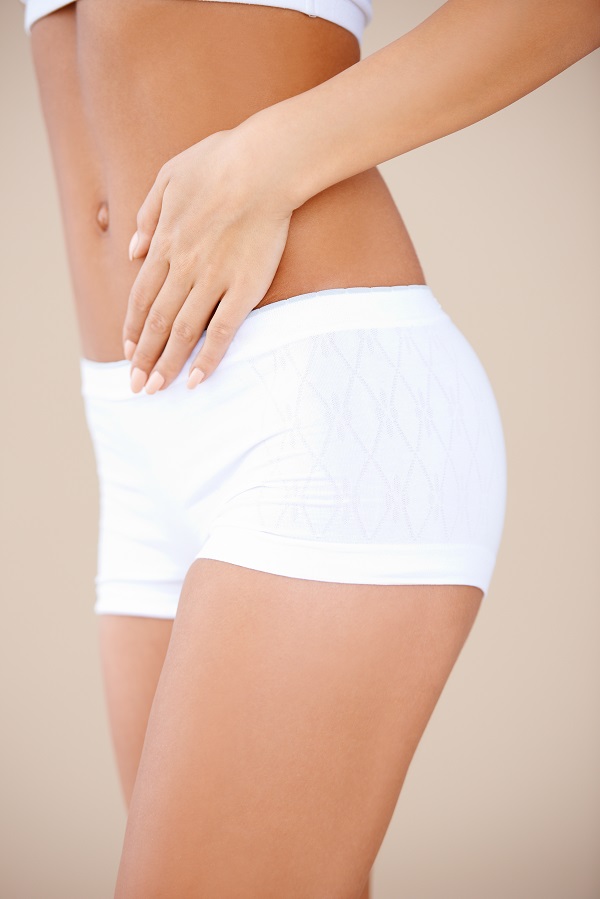 The dimpled appearance of cellulite is a common concern for many people, especially as the weather warms up and we tend to show a little more skin. At JUVA Skin & Laser Center, we offer a variety of treatments to give your skin a smoother, more even texture.
The Cellulaze laser can improve the appearance of cellulite in just one treatment. This minimally invasive procedure effectively treats cellulite from beneath the skin. Cellulite is caused by fat cells pushing upwards beneath the skin and connective tissue pulling downwards. Cellulaze corrects these issues while stimulating the production of skin-tightening collagen. The amount of downtime needed after the procedure varies, though many people return to work after 24 hours. Your results will continue to improve for the next three to six months.
Z Wave is a non-invasive cellulite treatment that utilizes radial shockwaves. These waves are transmitted into the skin tissue to improve firmness, elasticity and collagen regeneration. The treatment is painless and the sensation has been compared to a soothing massage. Results can be visible after 2-3 sessions; however, it usually takes 6 to 8 sessions to complete the treatment process. You can maintain your results by scheduling Z Wave refresher sessions, eating well, and exercising regularly.
You can learn more about your options to reduce cellulite by speaking to our experienced dermatologists. Schedule your personalized consultation at (212) 688-5882. We proudly serve Manhattan, Woodside, NYC, and worldwide.
Category: Skin Tightening