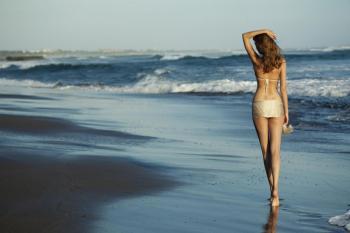 Cynergy Multiplex Vein Therapy
Spring is here and summer is making its fast approach. Now is the perfect time to show off your long, toned and beautiful legs. However, what if the warm months cause you nothing but dread because of the spider veins and varicose veins that you have developed?
With a combination of laser treatments from our dermatologist, Dr. Bruce Katz, you can be free from spider veins, varicose veins, and other unsightly markings on your skin. And, our laser treatments are safe, effective, and work quickly.
At JUVA Skin & Laser Center, we like to combine 2 lasers named the Cynergy 595 nm laser and the Cynergy 1064 nm laser in order to produce maximum results. When using these two lasers together, the technique is called Cynergy Multiplex.
The synchronized pulses of these lasers combined together helps to dissipate any pigmentation that is left behind by varicose veins and coagulated blood left within the vessels. Not only that, but Cynergy Multiplex doesn't allow for overheating and gives our specialized dermatologist the utmost in control when treating your ailments.
What Areas Can Cynergy Multiplex Treat?
Rosacea
Port-wine stains
Spider veins
Varicose veins
Veins in the legs
Veins on the face
Our Dermatologist Can Help You
To seek help with your varicose veins, spider veins, or other skin imperfections, please contact JUVA Skin & Laser Center today. We will schedule you an appointment and help you determine accurate expectations. Our dermatologist has years of experience and will utilize his skills and empathetic bedside manner to deliver the best-available results for you.
We proudly serve patients in New York City, all of New York, and worldwide. Please contact us today by filling out the contact form on this page or calling us at (212) 688-5882.