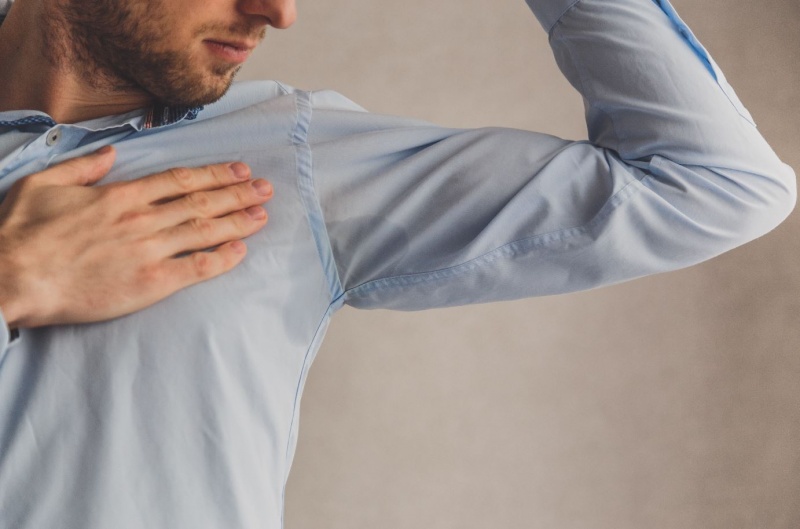 Excessive sweating is so embarrassing, but Botox injections can fix that! Check out our most commonly asked sweat related Botox questions and answers below.
Frequently Asked Questions
What causes excessive sweating?
Most cases of excessive sweating are harmless healthwise, but the detrimental effects on dates or at work is devastating. Excessive sweating, deemed hyperhidrosis, can be a foretelling sign of diabetes, infection or thyroid problems.
Is Botox safe?
Injections of botulinum toxin A (Botox) is FDA-approved for individuals experiencing excessive sweating from their armpits. It may also be used to reduce sweating in other areas, such as the hands, forehead and feet.
Are Botox injections painful?
The needles used for Botox injections are relatively small so pain is usually minimal. If needed, the area can be numbed with a topical anesthetic making the treatment virtually pain free.
When will I see results?
You will experience results immediately from the Botox injections. Sweating will reduce and become virtuallly non-existant over time.
How long will results last?
Botox injections to combat excessive sweating typically last for 4-6 months, though every case is unique.
Category: InjectablesMen's Services