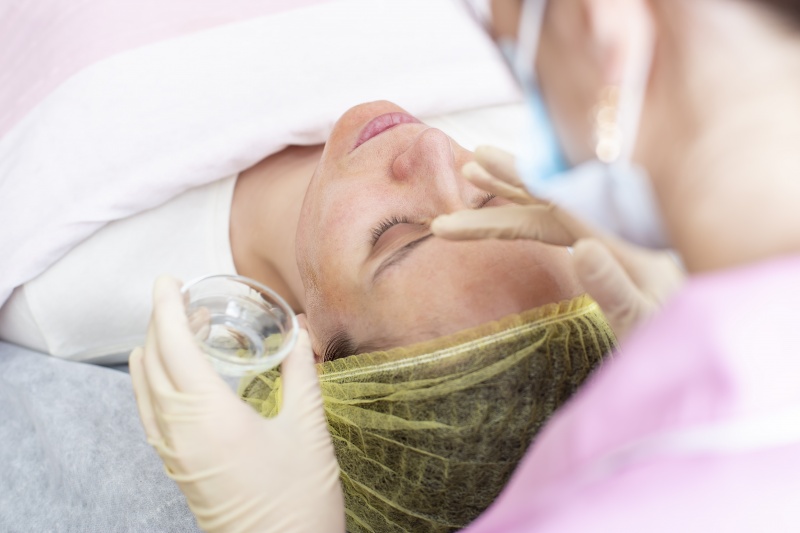 Have you heard about the wonders of chemical peels but are too scared to try it yourself? Let us demystify your curiosity of chemical peels. Check out our most commonly asked chemical peel related questions and answers below.
Frequently Asked Questions
What are chemical peels?
Chemical peels range from gentle to deep facial treatments that substantially improve the texture of your face by removing the old outer layers of your skin via the use of skin-safe chemicals. Chemical peels have been proven to help treat sun damage, acne, fine wrinkles, age spots and rough and scaly skin patches on your skin.
How long does it take to heal after a chemical peel?
Patients will typically see the results of a chemical peel after their skin has healed, which is within two to three weeks of treatment. For patients who have had a medium or deep chemical peel, it will take longer to see the results. In that case, it may take as long as three months for your skin to completely mend.
What happens after a chemical peel?
Generally chemical peels are safe, yet some may cause slight redness. No worries as redness if a normal part of healing from a chemical peel.
When will I see the results from a chemical peel?
Patients may need three to five peels to see optimal results. We offer spot peels (a very mild peel) which are great for targeting trouble skin spots. It's important to note that patients will see the results after their skin heals.
How long will the results last?
Results are not permanent due to your skin's natural ability to age. Chemical peels require frequent maintenance appointments to ensure smooth and glowing skin.