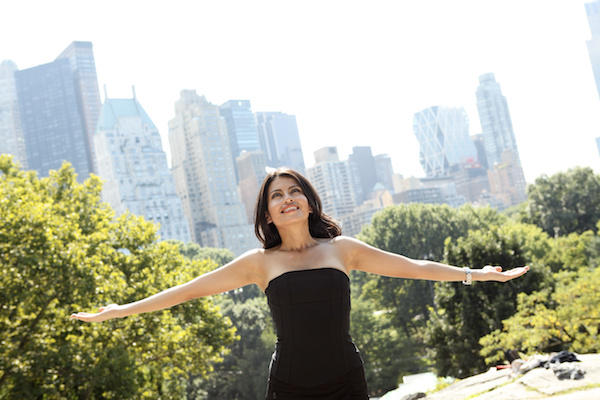 Are you embarrassed by excessive sweating (called hyperhidrosis)? If you suffer from this condition, you are not alone. An estimated two to three percent of Americans must deal with excessive sweating each day. When left untreated, hyperhidrosis can be an irritating inconvenience for your entire life.
To finally do something about the excessive sweating that leaves you feeling embarrassed and avoiding social situations that you should be enjoying, call JUVA Skin & Laser Center today at (212) 688-5882 to schedule your consultation. We welcome patients to our Manhattan and Woodside offices in New York.
What Is Hyperhidrosis?
There is no single common cause for all instances of hyperhidrosis. Although certain neurologic and infectious diseases can contribute to the development of excessive sweating, the majority of cases occur in individuals who are otherwise perfectly healthy.
For some patients emotional reactions or increases in environmental temperature can trigger hyperhidrosis; however, many sufferers find that they sweat excessively throughout the day and night irrespective of mood and weather.
What Can You Do About Hyperhidrosis?
If you suffer from hyperhidrosis, you are no stranger to the effects it can have on your life. From ruining clothes to complicating your social, business, and romantic interactions, excessive sweating can severely limit your daily life.
The good news is that you can do something about it! At JUVA Skin & Laser Center in New York, we offer patients the latest technological advances to find relief from excessive sweating.
You may be a good candidate for Sculpsure. This non-invasive treatment reduces the amount of sweat produced by your sweat glands to provide long-lasting relief from the condition.
In the past, patients needed to rely on short-term fixes, such as BOTOX® Cosmetic injections or invasive surgical procedures to correct excessive sweating. With Sculpsure, you can find long-term relief without the need for surgery, downtime, or ill side effects.
The procedure takes only 25 minutes and requires two treatments six weeks apart. You can return to work and your normal daily activities immediately.
Call JUVA Skin & Laser Center Today
Dr. Katz has seen a significant reduction in excessive sweating in our patients one year after their hyperhidrosis treatment with SculpSure. Are you ready to find out if it is the right solution for you?
If you would like to understand your options for treating excessive sweating, please call JUVA Skin & Laser Center today at (212) 688-5882 to schedule your consultation. We welcome patients throughout the Manhattan and New York City area.