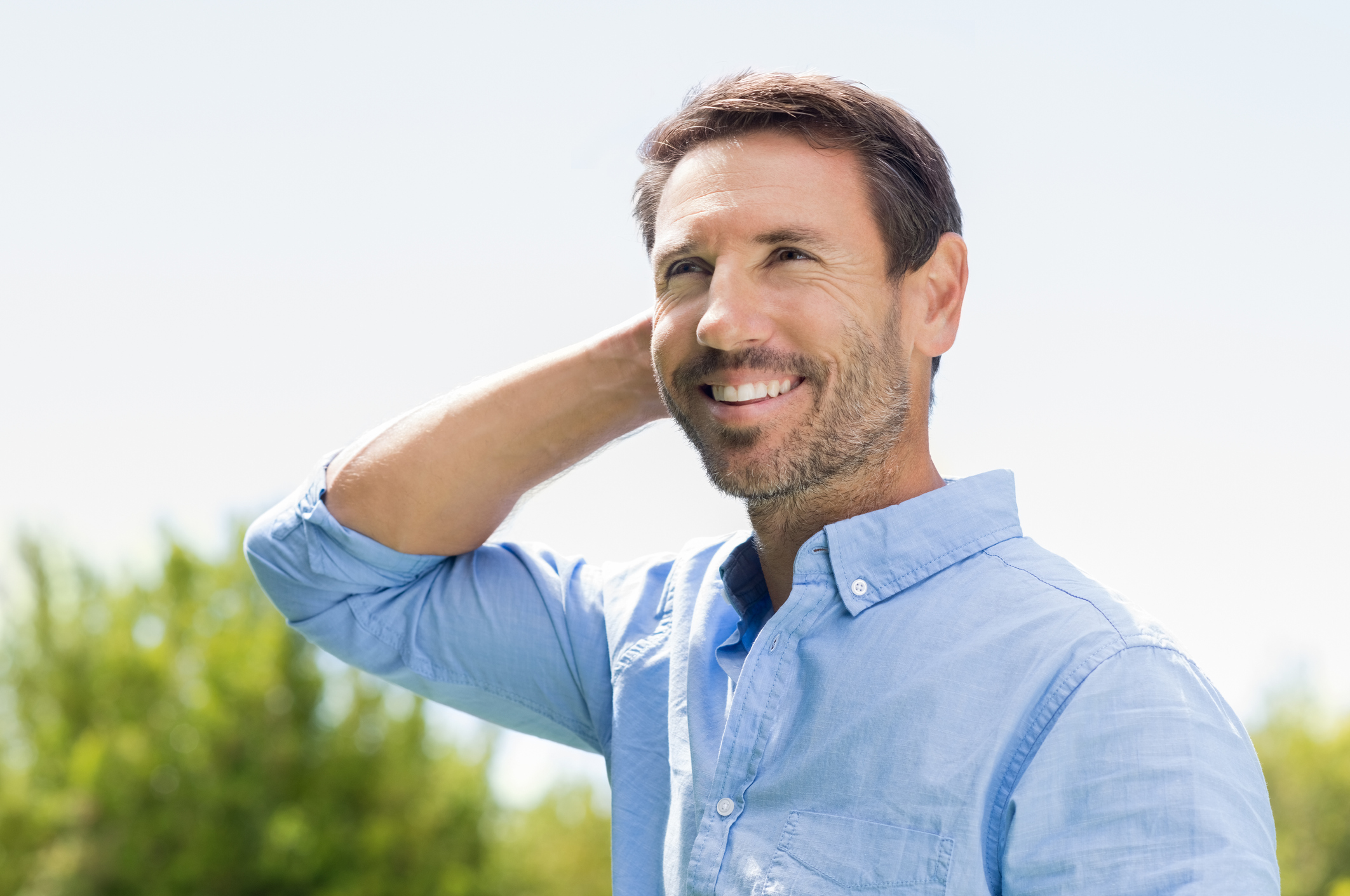 There are a variety of hair restoration treatments available today that provide relief for hair loss sufferers. There is only one procedure, however, that utilizes the body's own processes of healing and cell regeneration to treat this problem. This procedure is known as the platelet-rich plasma (PRP) treatment.
Those considering PRP hair restoration often have questions regarding how the process works and what guidelines they need to follow in relation to it. Getting a better understanding of these details will ensure a successful treatment and strong results.
How Does PRP Work?
PRP treatment works in two separate ways due to active ingredients contained in the platelets. For starters, the growth factors have the ability to activate stem cells in the scalp. Because of this, PRP has proved to be effective in addressing issues where existing cells are no longer able to regenerate, such as hair loss. PRP treatments can be helpful to people with balding by stimulating new cells that can grow hair.
Secondly, PRP treatments come with a great deal of anti-inflammatory benefits. Chronic inflammation and irritation in the scalp are two of the main factors that contribute to hair loss. PRP treatment promotes the healing of the scalp skin, which induces hair growth in previously bald areas.
Things to do prior to your PRP treatment
As with any cosmetic procedure, taking certain steps beforehand can increase the effectiveness and comfort of the procedure. These suggestions will ensure that patients are healthy and well-prepared for their treatment.
Eat something in the morning and drink water
On the morning of the treatment, it is important to eat a solid, healthy breakfast. This gives the body the proper nutrients and energy that it requires to heal and tolerate any discomfort during the procedure. Drinking a good amount of water at least two hours before the treatment is also recommended.
Avoid using hair products and chemicals
It is important that patients show up to their appointment with dry clean hair that doesn't have any products in it. Patients will not be able to wash their hair until the day after treatment to give the scalp ample rest time. Adding products to the hair could hinder the healing process by inducing unwanted inflammation.
Things to do after PRP treatment
Just like any other skincare treatment, it is important to follow the guidelines laid out by the practitioner to ensure a speedy recovery with optimal results. These are some important things to do in the first 48 to 72 hours following your appointment.
Avoid sunlight
Part of the approach of the PRP treatment is to reduce inflammation to induce healing and new cell growth. The sun's ultraviolet rays can hinder this process because they cause inflammation, leading to discomfort and irritation.
As the skin is sensitive for the first few days following the treatment, staying out of the sun is the best way to prevent skin damage and expedite the healing process. If going outside is absolutely necessary, wearing a hat is recommended for scalp protection.
Avoid exercise and activities that cause perspiration
Sweat can be inflammatory, and inflammation causes irritation in the treated area. Avoiding activities and environments that induce sweating is recommended. Spas or saunas are extremely problematic due to the humidity and extremely high temperatures.
Don't Go Swimming
The chemicals used in swimming pools, such as chlorine, as well as the high levels of bacteria, can cause irritation and infections in the scalp.
Prioritize relaxation and fun
Although patients should be careful with their scalp after the treatment, there is no requirement to take time off from work or avoid daily activities. Patients will still be able to work and carry on with everyday duties without worrying. Nonetheless, it is recommended that patients stay relaxed and avoid physical activity as much as possible.
Have patience
As PRP therapy takes time to work, it is imperative to stay patient and give it the time it needs to heal properly. Most patients require 4-6 monthly treatments, followed by a maintenance treatment once every six months to achieve their desired results.
What is the takeaway?
PRP is a powerful hair loss treatment that achieves fantastic results. Taking proper measures before and after the procedure will ensure a strong recovery that results in new healthy hair. It is highly recommended that patients seek out experienced physicians that are skilled in PRP to get them the best outcome possible.