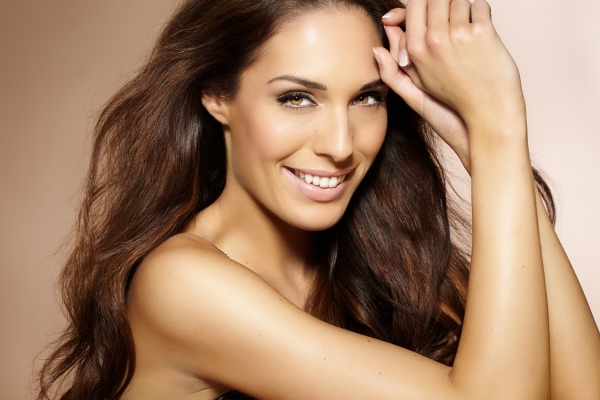 Feminine Rejuvenation
At JUVA Skin & Laser Center, we understand that vaginal rejuvenation can be a sensitive topic for our patients. Rest assured, when you come to our office to talk about your options, you will be treated with the respect, sensitivity and discretion you deserve.
We often help women who've had children and struggle with some of the effects child birth can have on the vaginal area – such as looseness and a lack of sensitivity. However, despite some common misconceptions, mothers aren't the only women who can consider vaginal rejuvenation. In fact, we help many women who wish to address similar issues that have arisen due to age, day-to-day stress or genetics.
The good news is that whether you've had a child or not, vaginal rejuvenation is safer and more effective than ever. In addition, these procedures can now be performed non-surgically.
ThermiVA uses a radio frequency device that causes the external and internal vaginal tissues to tighten. The procedure also results in greater lubrication and sexual satisfaction.
There's also FemiLift. This procedure involves using a safe, precision-engineered medical thermal laser that encourages vaginal tissue to tighten and also stimulates the production of collagen and elastin.
The third option we offer is Femme 360, a non-invasive radiofrequency treatment that uses 360 degree volumetric heating to tighten vaginal tissues. The entire treatment can be completed in 8 minutes.
We are also now offering EMSella, an innovative treatment that you don't even need to undress for. The EMSella is a specially designed chair that you sit on and uses electromagnetic technology to strengthen the pelvic floor. One session is equivalent to performing over 11,200 Kegels, and women who have had the treatment report decreased stress incontinence and increased sexual gratification.
These procedures usually require three treatments for full effectiveness; the EMSella may require 6. All of our vaginal rejuvenation treatments are completely non-surgical and require no downtime, though it's recommended that you abstain from sex for about three days after your procedure.
If you have questions about vaginal rejuvenation in New York City and you want an experienced doctor with a track record of sensitivity and success, please call The JUVA Skin & Laser Center today at (212) 688-5882 for a consultation.
Category: Feminine Rejuvenation