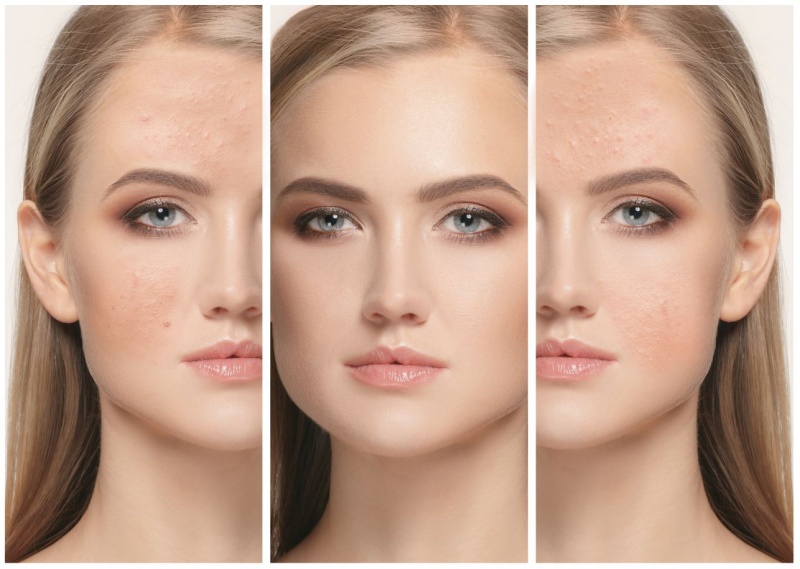 Fractora is the latest treatment to combat acne! Check out our most commonly asked Fractora questions and answers below.
Frequently Asked Questions
What causes Acne?
Acne occurs when the pores of one's skin becomes blocked with an excessive amount of oil, bacteria or dead skin cells. Hormones, diet, stress and certain medications may play a role in the formation of acne.
What is Fractora?
Fractora is a fractional skin resurfacing treatment that reduces or eliminates the appearance of aesthetic flaws on the face such as wrinkles, acne scarring, uneven pigmentation, and uneven textural differences in the skin. It uses a combination of radio-frequency (RF) and microneedling to deliver RF energy into the skin while creating beneficial micro-punctures that promote skin-tightening proteins like collagen and elastin to develop.
Is Fractora safe for acne treatment?
Fractora is FDA-approved and requires minimal downtime post-treatment. Patients are free to return to their normal daily activities including wearing makeup, making it the perfect lunchtime treatment. JUVA has conducted extensive research on Fractora. Our study was published in a peer-reviewed journal showing that Fractora works for both acne and acne scarring.
Is Fractora painful?
Pain is usually minimal during a Fractora session. If needed, the area can be numbed with a topical anesthetic making the treatment virtually pain free.
When will I see results from Fractora treatments?
It typically takes 2-3 treatments (two weeks in between each session) to see optimal results from Fractora. Many patients will see visible improvements in their skin's texture and quality directly after only one treatment.
Category: AcneSkin Tightening