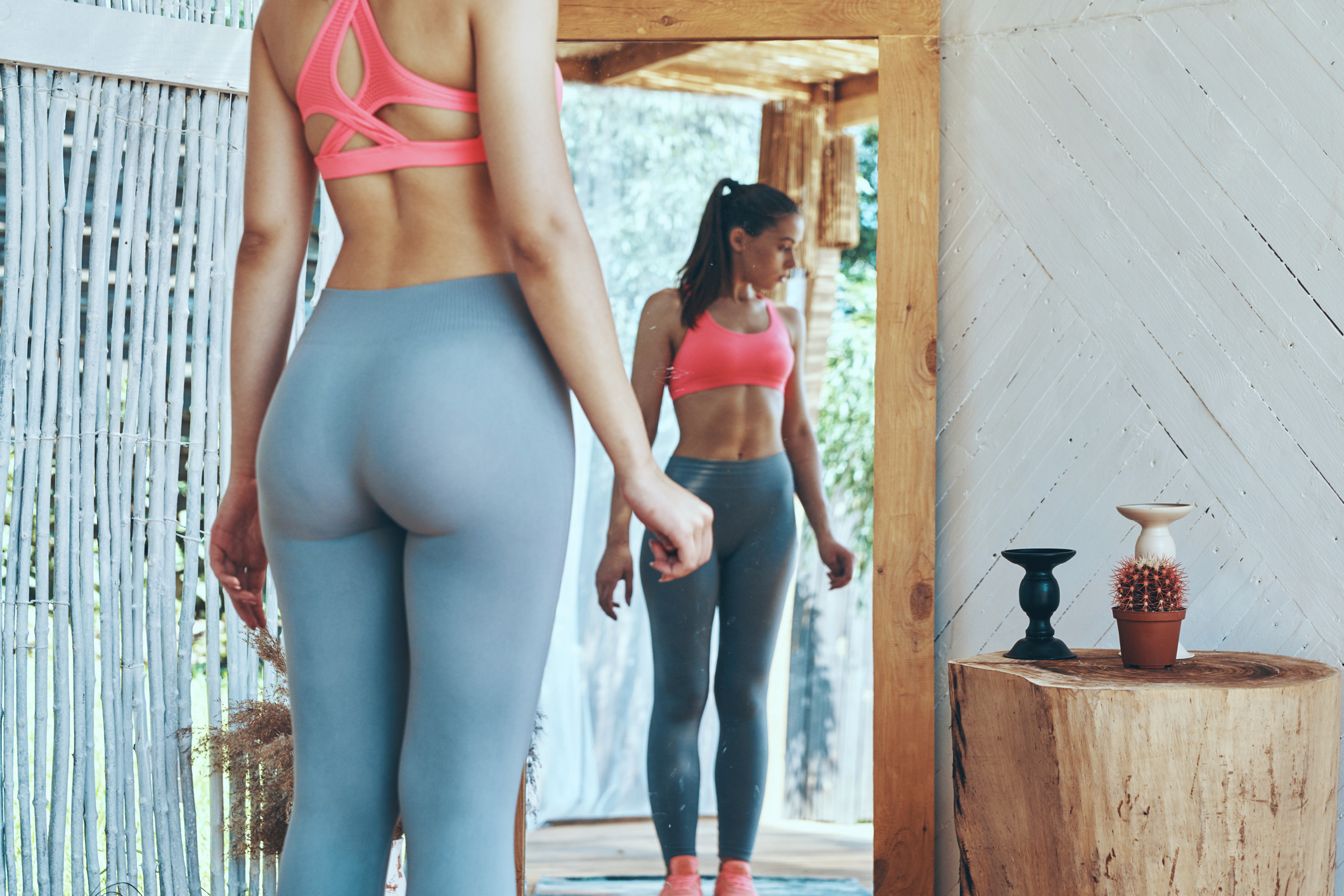 How Can I Shape My Butt Without Surgery?
When you aim to build a perfectly perky derriere, you have plenty of butt lift options, such as a Brazilian butt lift. However, some of these traditional surgical methods have risks you want to avoid. If you're going to shape your butt without surgery, JUVA has the answer with minimal discomfort, minimal recovery time, and maximum results: Emsculpt Neo.
Nonsurgical options to shape your butt
If you want a fuller, rounder, and more attractive posterior, eating right and working out can help. However, the results take time to appear, if they ever do. There are great options to help you get a shapely backside without scalpels, sutures, or downtime, including a nonsurgical butt lift.
As the name suggests, a non-surgical butt lift uses methods other than liposuction and fat transfer to round out the buttocks. The benefits of shaping your butt without surgery include the following:
Greatly enhanced curves
A more youthful, aesthetic, and attractive silhouette
Better balance of physical proportions
The perfect solution to flat, sagging, or uneven butt and disproportionate cheek sizes
Non Invasive butt lift with Emsculpt Neo
Emsculpt Neo provides 20,000 muscle contractions in a single 30-minute therapy. It is the world's first and only non-invasive procedure that works out heated muscles.
Due to radiofrequency heating, the muscle temperature quickly rises by several degrees. This prepares your muscles for stress exposure, similar to a brief warm-up activity before any workout. Clinical studies have shown a 25% muscle increase after Emsculpt Neo treatments, the highest muscle growth recorded with similar technologies.
During Emsculpt Neo sessions, you'll relax as two panels apply electromagnetic energy to the treatment site. The treatment feels comparable to an intense workout that lasts about thirty minutes. Some of the many benefits of a noninvasive butt lift with Emsculpt Neo include the following:
No downtime or recovery
No redness, bruising, or numbing
You can resume regular activities immediately
As opposed to lifting the butt by injecting fat or placing implants, Emsculpt helps increase your muscle mass for a defined and lifted look. Emsculpt utilizes HIFEM (High Intensity Focused Electro-Magnetic Energy) innovation to imitate the results of 20,000 squats while you lie on our luxurious treatment bed.
Recommended treatment comprises four 30-minute sessions. Most patients see a 25% increase in muscle after six months. Emsculpt can provide the attractive contours, tone, and lift you desire without adding excess fat to your backside.
JUVA can shape your butt without surgery
Our outstanding team of accomplished and innovative doctors can shape your butt without surgery. We pair using advanced, state-of-the-art technology with a warm and caring environment to earn our reputation for delivering world-class results.
JUVA's medical director, Dr. Bruce Katz, was one of the investigators for Emsculpt Neo and was a part of the worldwide launch of this new device in mid-October 2020. He is a pioneer in the FDA-approved procedure as he performed one of the first clinical trials. Additionally, we were the first practice in NYC to have small applicators to tone the biceps, triceps, and calves. This makes JUVA the best choice for a nonsurgical butt lift in NYC.