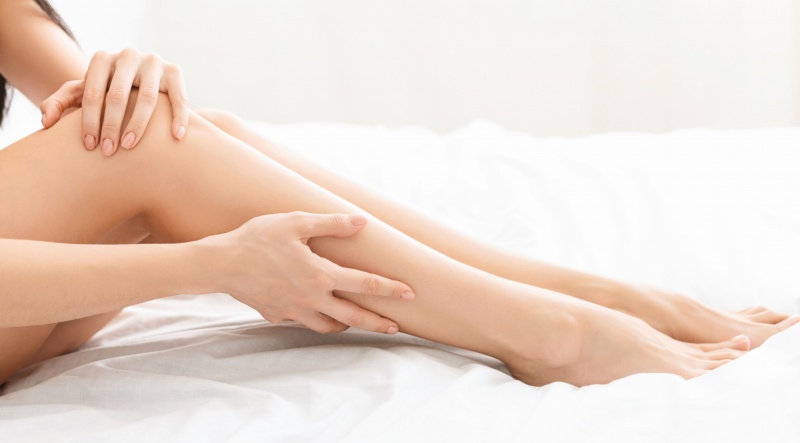 How To Achieve Smooth Perfect Legs
Are you bothered by hairy legs plagued with spider veins? Check out our most commonly asked laser hair removal and sclerotherapy related questions and answers below.
Frequently Asked Questions
What can I do to get rid of my spider veins?
Sclerotherapy is a safe procedure intended to free patients from the burden of large, dark veins from appearing on their legs. Sclerotherapy utilizes a specific formula called Asclera, which is FDA approved!
How does laser hair removal work?
Laser hair removal destroys the root of your hair follicles by utilizing bursts of intense light. These bursts of light are absorbed by the melanin in the hair follicle. Once the follicle is heated by the intense energy, the root of the follicle is damaged, resulting in hair reduction.
When will I see results from sclerotherapy?
There is no downtime after sclerotherapy. Most veins only require one or two sessions to fade away completely.
How many sessions of laser hair removal will be needed to get rid of my leg hair?
For patients to see optimal results from laser hair removal, a total of 4-5 sessions for permanent hair reduction are required.
Is sclerotherapy painful?
Sclerotherapy is virtually painless. Many patients describe the treatment as a small pinch in the area of injection.
Is laser hair removal on the legs painful?
Topical anesthesia is used to ensure the laser hair removal session is not painful.
Is laser hair removal safe for my skin?
We only use current laser hair removal technology that is safe and effective for all skin types.