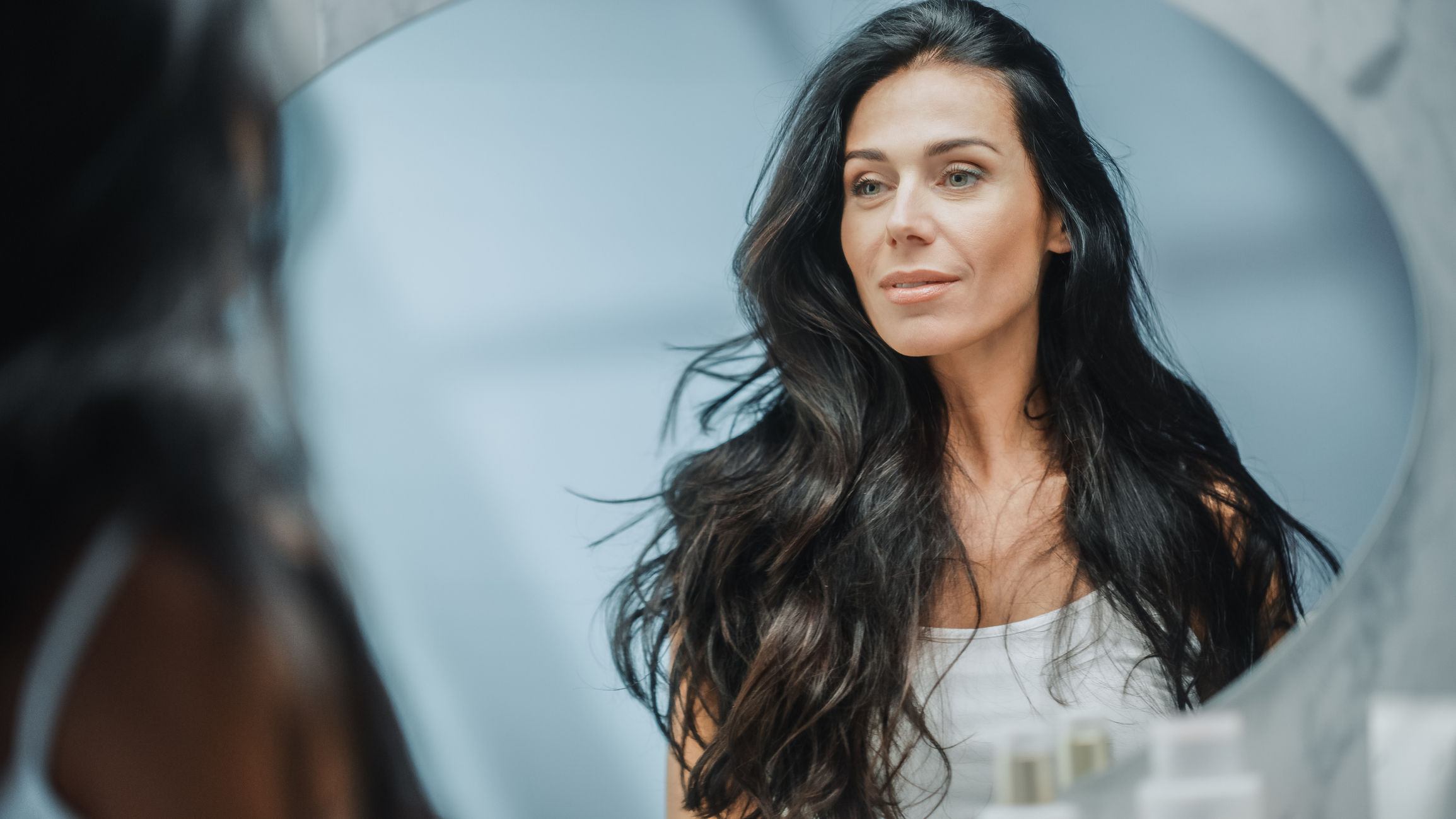 Introducing the latest technology in anti-aging, EMFACE
When you want fewer wrinkles and more lift without any needles, EMFACE is the anti-aging answer. Not only is the treatment filler-and-toxin-free, but after just four treatments, facial skin and muscles are rejuvenated for a more youthful appearance. At JUVA Skin & Laser Center, this revolutionary treatment is the newest way to reduce facial wrinkles without surgery. We are proud to be one of the first practices in New York to offer this technology to our patients.
EMFACE tones and tightens without needles
EMFACE is the latest radiofrequency (RF) technology and is the first device on the market to combine Synchronized RF and HIFES.
Synchronized RF remodels and smooths skin by heating the dermis to stimulate collagen and elastin production. Simultaneously, HIFES technology restores and elevates the support of facial tissues by selectively contracting muscles to increase the density and quality of muscle structure.
By emitting both Synchronized RF and HIFES energies, EMFACE simultaneously affects the skin, muscles, and connective tissue. You'll see fewer wrinkles and more natural lift without needles. The result is toned, tight, and firm skin, giving you sculpted and refined facial features.
Clinical studies back EMFACE
According to several clinical studies, simultaneously emitting Synchronized RF and HIFES energies with EMFACE significantly reduces the effects of the aging process. Some of the findings include the following:
37% wrinkle reduction
23% lifting effect
30% increase in muscle tone
EMFACE is quick and versatile
EMFACE is the first and only hands-free solution for treating facial skin and muscles in twenty minutes. Best of all, EMFACE is suitable for nearly anyone wanting fewer wrinkles and more lift. Because its patented technology prevents damage to the areas surrounding the treatment site, most skin types and tones can safely experience the revolutionary results of EMFACE.
Additionally, EMFACE is a non-invasive facial rejuvenation procedure. It requires no downtime or recovery, making it the perfect lunchtime treatment. The treatment feels like a warming facial massage, so you can lie down and relax while the hands-free device rejuvenates and tones your skin.
Results are second to none and may be visible immediately after treatment. These results will peak around four to six weeks after your last session as your body produces fresh collagen and elastin. For several weeks following the treatment sessions, you'll likely notice that the results continue to improve, giving you a long-lasting, refreshed appearance.
Reduce Facial Wrinkles Without Surgery, With EMFACE
If you're interested in treating facial wrinkles with EMFACE, we would love to take care of you. JUVA Skin & Laser Center is a renowned cosmetic dermatology practice serving Manhattan, NYC, and New York. Our doctors and staff have extensive experience in all types of skin treatments. We continually evaluate new technological developments to ensure we offer the best and most effective treatments.
JUVA Skin & Laser Center is proud to be under the direction of board-certified dermatologist Dr. Bruce Katz, who is a leading innovator of advanced aesthetic technology and internationally-recognized rejuvenation techniques. As a trusted authority, he is consistently sought out by media outlets for his input regarding in-demand treatments and ways to improve common cosmetic conditions. Please contact us to make an appointment with JUVA Skin & Laser Center.