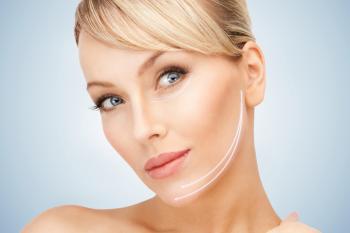 Keep the Smile; Ditch the Smile Lines!
There is nothing better than having a great time and enjoying it with a huge grin on your face. And, we hope that you've had so many of those times that you truly can't even count them all. The unfortunate part of being so happy is that you may develop smile lines that you're not too fond of. Well, at JUVA Skin & Laser Center in Manhattan, we say, "keep the smile; ditch the smile lines!"
If you have smile lines, fine wrinkles, or even sunken areas in your cheeks or under your eyes, our New York City dermatologist, Dr. Bruce Katz, offers your choice of simple treatments that can remedy these issues. We suggest one of these two treatments to restore your face's youthful luster:
Sculptra -- we inject the hollows or wrinkles on your face and the poly-L-lactic acid in Sculptra encourages your body to naturally create more collagen in those areas. Collagen naturally plumps and fills your skin and gives you a youthful and healthy look. It may take a while for the results to show up. Once results show, they can last for up to 2 years.
Voluma™ -- this injectable is also a dermal filler that fills in and plumps sunken areas, smile lines, and fine lines. It also adds moisture to your skin, giving it the youthful and softer look that you remember from years past. Voluma™ has minimal side effects (if any), shows results immediately, and can last for up to two years.
Contact Our NYC Dermatologist
Go ahead and keep smiling and enjoying your life; your wrinkles and fine lines don't have to follow you! With either of these simple treatments, you will love how you've turned the clock back on your face's appearance. Contact our Manhattan dermatologist today to schedule a consultation and determine which treatment would be the best for you. Call us today at (212) 688-5882.