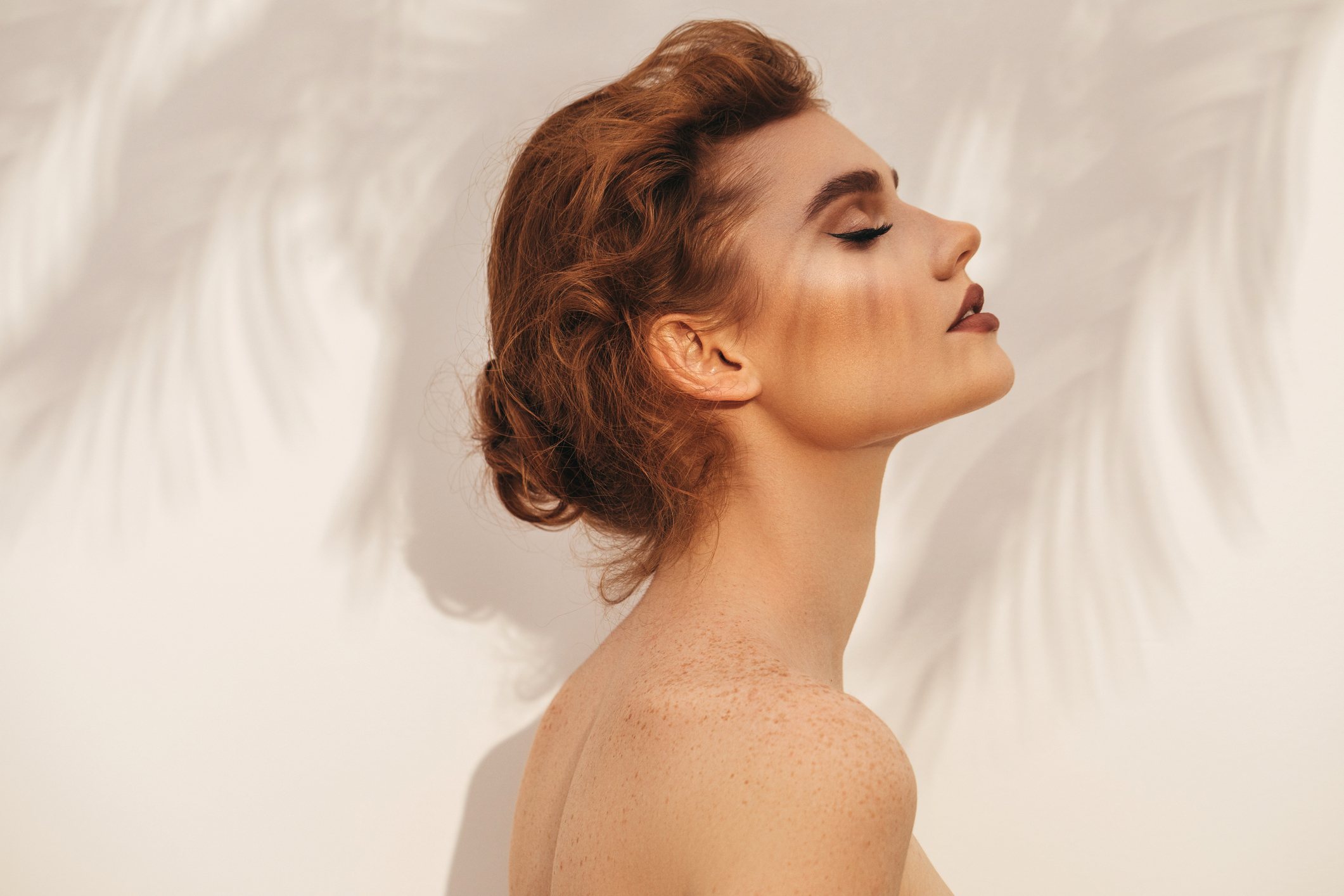 One of the most stubborn and difficult areas to reduce fat is under the chin. Once you have a double chin, getting a sculpted, refined jawline is quite a challenge. Some people naturally have more fullness under the chin, while others develop a double chin due to age or weight gain.
In addition to diet and exercise, most people need help to get rid of a double chin and really get the results they want. What is the best way to do it–liposuction or Kybella? Let's take a look at both of these procedures.
How does Kybella get rid of a double chin?
Kybella is a synthesized form of deoxycholic acid. This substance is generally naturally in the body to help digest fatty foods. Deoxycholic acid destroys fat cell walls, effectively reducing fat in the area it is applied. Kybella is injected under your chin to destroy fat cells, which are then processed and disposed of by your body's natural system.
Kybella has the benefit of a minimal recovery period, including about a week of bruising and swelling. There is no downtime. Kybella is considered a permanent treatment by many because it destroys the fat cells, and these will not return. However, if you gain weight, new fat cells can be made by the body and negatively affect your results.
How does liposuction get rid of a double chin?
Liposuction performed on the neck is a cosmetic surgery that mechanically removes fat from the area under your chin and jawline to achieve a defined contour. Liposuction has the benefit of minimal scarring. This procedure achieves more dramatic results and can do much more than Kybella, including reducing jowls, achieving an elegant transition from your jawline to your neck, eliminating your double chin, and generally sculpting the neck and jaw.
The results of liposuction treatment are so long-lasting that they are generally considered permanent. However, like Kybella, you must keep your weight stable to ensure your results are maintained.
Quick facts–liposuction vs. Kybella
Liposuction
Treatment type: Surgical
Anesthesia: Local
Treatment time: About 30 minutes
Recovery period: About three days of downtime before returning to full activities
Results: Dramatic neck and jawline sculpting to achieve elegant definition and shape
When results are visible: Final results are visible within 1-3 months
How long results last: Generally considered permanent if weight is maintained
Kybella
Treatment type: Minimally invasive injections
Anesthesia: None is required, but a local anesthetic injection can be given to minimize discomfort
Treatment time: 15-20 minutes
Recovery period: No downtime. Several days of swelling, which reduces over the following weeks
Number of treatments required: Between two and six
Results: Reduced or eliminated double chin and a more sculpted jawline
When results are visible: Visible changes after about one month. About three months before you see the full results
How long results last: Can be considered permanent if weight is maintained
Which treatment is best for you?
Kybella or liposuction, which is best for you? This depends on your unique aesthetic goals and cosmetic concerns. If you're dealing with jowls and a significant double chin, and you're willing and able to undergo a surgical procedure, neck liposuction is probably right for you. If you would prefer a non-surgical approach and you're willing to have multiple treatments, Kybella is likely best for you. We will cover all the details of each procedure during your personal consultation at JUVA. We will examine your skin, neck, and jawline, and recommend the best treatment to achieve the defined, contoured jawline you want. Please call today to schedule your consultation!