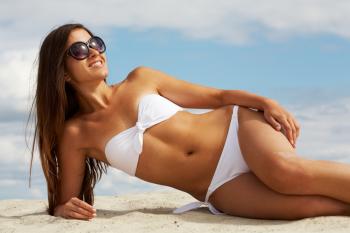 When you have excess fat on your body, you may feel as though you've tried everything to be free from it. You may have tried vigorous exercise and a healthy diet, but still feel like nothing is working. Our dermatologist, Dr. Bruce Katz, has been helping patients just like you be free from their excess fat for decades. At JUVA Skin & Laser Center, we offer all forms of fat reduction from invasive to non-invasive.
Dr. Katz has been a vital part of the clinical testing process for several fat-reduction options and is considered one of the top experts in his field. You can place your trust in him when you're ready to seek treatments to achieve your aesthetic goals.
Minimally-Invasive Fat Loss Options
When you're seeking fat loss, our dermatologist may determine that a minimally-invasive procedure is the best option to help you lose excess fat. Here is the minimally-invasive fat loss option we offer:
· SmartLipo™ -- by inserting a laser controlled cannula into a small incision, our dermatologist can heat your fat cells prior to suctioning them. This helps to emulsify the cells, making them easier to remove and gives our dermatologist more control over the cells he removes. SmartLipo also tightens the skin at the same time.
Non-Invasive Fat Loss Options
If you are not interested in having anything inserted into your skin, you may want to consider our non-invasive fat loss option. This treatment is performed using top-of-the-line technology which is designed to melt and remove fat. Our non-invasive fat loss option includes the following:
· SculpSure™ -- using a new hyperthermic laser technology, your fat cells will be heated so they emulsify and your body can naturally remove them. SculpSure treats 4 areas in 25 minutes, and requries no downtime.
Contact Our New York Dermatologist Today
If you're ready to truly love the way you look, contact our dermatologist today. Dr. Katz can discuss whether you should opt for a non-invasive or a minimally-invasive procedure in order to rid your body of excess fat. Dr. Katz has been serving patients in Manhattan and nationwide for decades. Contact us today by filling out the form on this page or calling us at (212) 688-5882.