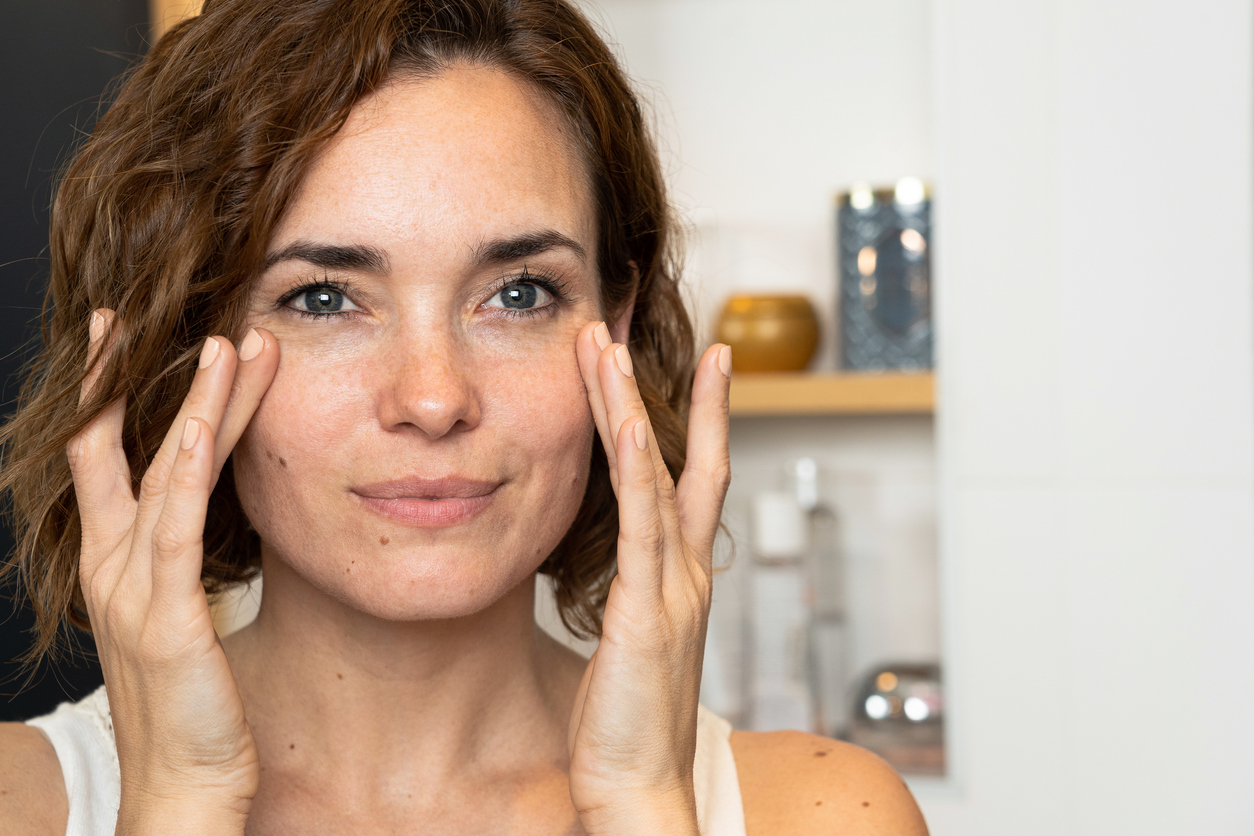 In recent years, non-invasive facial treatments that can provide powerful results have become increasingly popular. With advancements in skincare technology, treatment options like Morpheus8 are available now more than ever. Patients who are interested in facial rejuvenation often wonder about how Morpheus8 works and how it measures up to other skin resurfacing treatments.
What is Morpheus8?
Morpheus8 is a non-invasive facial treatment that involves a combination of microneedling and radiofrequency energy, leading to an increase in collagen production and a full rejuvenation of the skin. With this treatment, tiny needles penetrate the skin and emit radiofrequency energy into the deeper layers of tissue, allowing for an increase in collagen and elastin production. The radiofrequency energy heats the skin tissue, also triggering collagen and elastin production. These combined forces allow the patient to enjoy firmer, smoother, and more youthful-looking skin.
Morpheus8 can treat various skin concerns, including fine lines and wrinkles, acne scars, uneven skin tone, and loose or sagging skin. The treatment can be performed on any part of the face, including the forehead, cheeks, chin, and neck. Morpheus8 can also be used on other body parts, such as the abdomen, arms, and thighs, to reduce skin laxity and restore elasticity.
How does Morpheus8 work?
Morpheus8 delivers radiofrequency energy to the deeper layers of the skin to target and stimulate collagen and elastin production. The microneedles achieve this by penetrating deep into the skin, achieving the greatest effects possible. The microneedles are adjustable, so the depth can be fine-tuned to meet every individual patient's needs.
The radiofrequency energy from the device heats the skin, stimulating an increase in collagen and elastin production. As we get older, these proteins are produced at a slower rate. Morpheus8 helps combat this process.
How Morpheus8 stands out from other treatments
Morpheus8 is often compared to many other skin-tightening treatments, such as FaceLITE, Renuvion, and regular microneedling, to name a few. While all treatments have their advantages, it's essential to weigh all options when choosing the proper treatment for you.
Addressing various skin concerns
Morpheus8 technology can address multiple concerns within one treatment. Other skin treatments, on the other hand, may only be able to address one or two concerns at once.
Non-invasive and less Downtime
Morpheus8 is a relatively quick procedure compared to other similar facial treatments that are non-invasive and require no extensive downtime. This makes it great for people who want to see dramatic improvements in their skin but have no time for an extensive recovery process. Treatments like FaceLITE offer similar results but have a more extended recovery period.
A deeper treatment
In comparison with other microneedling devices, Morpheus8 treatments go much deeper. As a result, an increased level of collagen production can be achieved. Overall, Morpheus8 is considered to be a more comprehensive and effective treatment that stands out from its contemporaries.
Immediate results
The immediate results from Morpheus8 also make it attractive compared to other treatments. FaceLITE can take a few weeks to start seeing the results, and microneedling can also take longer to see results and may even require multiple treatments to achieve the desired outcome.
Suitable for all skin tones
Laser treatments are limited in terms of what skin tones they can treat. The technology relies on contrast to lock on to the targeted treatment sites without affecting the surrounding skin. This can make it difficult for practitioners to treat patients who have darker skin tones. Morpheus8 can treat patients of all skin tones without any issues.
Customizable Treatment
Morpheus8 is a customizable treatment that can be tailored to each patient's individual needs and skin type. The depth settings of the treatment can be tailored to the patient's skin concerns, which means that the treatment can target specific areas of the face or body. The depth and device settings can even be changed throughout various areas of the face to provide highly customized treatment.
Other facial treatments, such as chemical peels, microneedling, and microdermabrasion, are less customizable, may not be suitable for all skin types, and may require multiple treatments or need to be combined with other options to achieve the desired result.
What is the takeaway?
Morpheus8 continues to be one of the most popular and effective skin resurfacing treatments available. While there are competitors, most of them do not hold a candle to the effects of Morpheus8. Patients who are interested in this revolutionary treatment should refer to a highly revered practitioner to carry out their procedure.
The team at JUVA Skin and Laser Center have years of experience in performing these treatments. Reach out to us today to learn more about our Morpheus8 procedures.