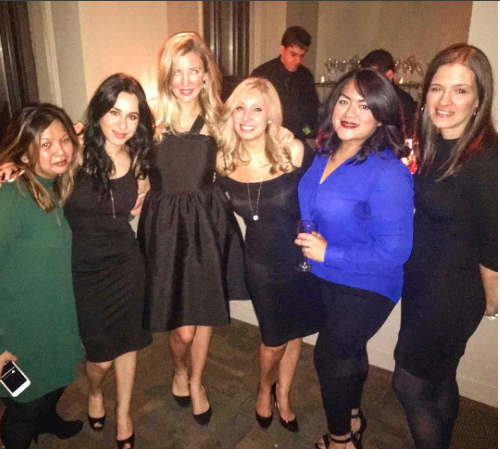 Our Staff Favorites from the JUVA Skin Care Line
At JUVA Skin & Laser Center, we are proud to offer an amazing line of skin care products for all skin types. We chose this line because it is made of the best available products, has no fragrances or oils, and won't cause any damaging side effects. We are proud to have lines that cater to those with acne-prone skin, sun-damaged skin, rosacea, aging skin, and all other types.
We stand behind our products and believe so whole-heartedly in our skin care line, that even our staff uses it regularly. Here are some of our staff favorites:
Skin Care Line Staff Favorites - Why we love them:
Stephanie D says, "My #1 JUVA Product is the JUVA Gly/Sal 5-2 Pads, because it's quick and effective. My skin is sensitive and I don't have an acne problem so these pads work the best out of the 4 that we offer. It brings out my glow!"
Yliana says, "I use the JUVA Glycolic 5% Cleansing Pads because my skin is sensitive but it's been able to clear up my face and I love it! I use it once a week."
Jackie claims, "My favorite is the JUVA Fruit Enzyme Peel. It removes all dead skin. I like it because it leaves my skin refreshed and it's my final step in my skincare routine that I use once a week. It leaves me glowing!"
Morgan loves the JUVA Glycolic 15% body lotion because "it removes my dry skin and helps keep it hydrated."
Maria loves using the JUVA Body Salt Scrub and the JUVA Intensive Hand Cream because they leave her skin smooth and soft. She says, "I don't need anything else!"
Nieema even has her husband joining in on the amazing products that JUVA offers. She says, "My husband loves the JUVA Benzoyl Peroxide Wash because it helps with his ingrown hairs. He uses it as a daily face wash."
Alyssa says, "I have 2 favorite JUVA products. The JUVA Intensive Hand Cream and the JUVA Thermal Exfoliating Scrub. The hand cream lasts all day long on your hands, even after washing. It's really great for dry hands. The Thermal Exfoliating Scrub is amazing! I have friends that come in to buy just that. It heats up in your hands when you squeeze it out and it can be used on your face or body. It leaves me with a soft layer on my skin. I use it 3 times a week in the shower before I add water to wash it off."
Zaida enjoys the JUVA Soft Collagen Masque. She says, "I use it at night once a week or even once a month when my skin is dry. You leave it on for only 20 minutes and it leaves your face very moisturized. I love it because it removes my dry dead skin."
Carla loves our Baby Foot product. She boasts this about it, "I love it because it's my miracle twice a year! It's a very simple and inexpensive way to pamper yourself. It leaves my feet baby smooth."
Margo uses the JUVA Green Tea Triple Antioxidant Cream because she says "It's decreased the redness in my skin and I love it."
Rita has a whole plethora of products that she loves, ranging from anti-aging products to cleansing products; collagen masques to restorative eye creams. She says, "They are the best anti-aging products. I've used them for over 10 years. They are great for all types of skin. They help hydrate your skin and are great anti-oxidants. I stopped using other neck and face moisturizers."
Contact Us to Try our Skin Care Line
As you can see, there are dozens of products that can help change the way your skin feels and bring out that natural glow you seek year-round. No matter what you're interested in, contact JUVA Skin & Laser Center today to discuss which products are right for you. We have a specialist that can review your face and skin and customize the Skin Care Line that suits you the most. You can contact us by calling (212) 688-5882. We proudly serve patients in Manhattan, New York City, and nationwide.