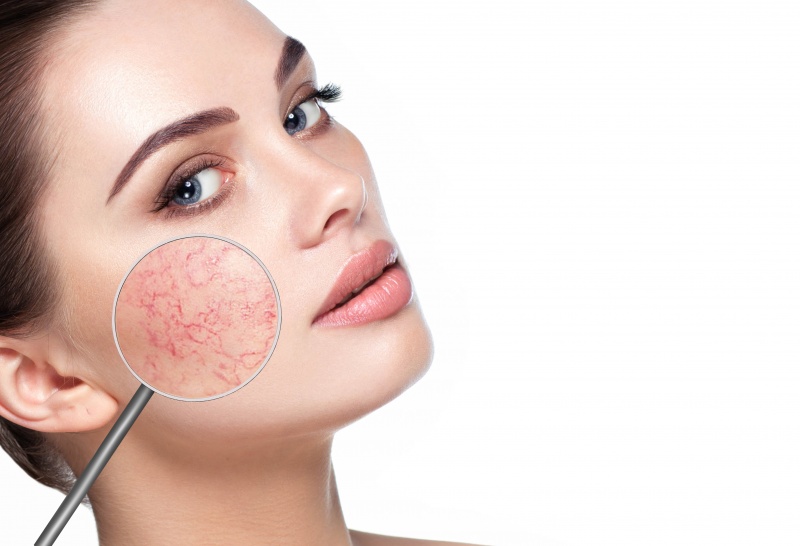 In the past, facial redness was often looked as untreatable, but that is not the case anymore. Check out our most commonly asked Pulsed Dye Laser (PDL) related questions and answers below.
Frequently Asked Questions
What causes facial redness?
Facial redness can be caused by various conditions. These conditions range from rosacea, acne, to broken blood vessels under the skin from sun damage. It's important to note that these conditions may be genetic or brought on by age.
What are Pulsed Dye Laser (PDL) treatments?
The Pulsed Dye Laser (PDL) can reduce facial redness, rosacea, broken capillaries and boost collagen production. The PDL uses a concentrated beam of safe yellow light to target blood capillaries in the skin. The laser works by heating targeted blood vessels which eliminates them while leaving the surrounding skin undamaged.
How many PDL treatments will I need to see results?
The procedure generally requires between three to five treatment sessions to see optimal results and reduction in redness.
Is a PDL treatment painful?
A PDL treatment is painless. Many patients describe a PDL session as the perfect lunchtime treatment.
Is the PDL safe?
PDL treatments have been safely used to treat facial redness for nearly two decades. PDL treatments are safe and effective for most patients with benign facial redness due to dilated or excess blood vessels, and rosacea.
Category: Laser Treatments