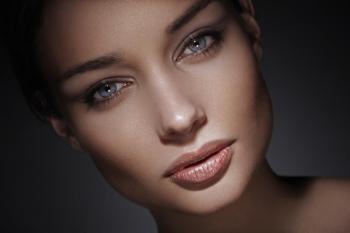 A firm and youthful appearance is what we are all hoping for when considering our skin. You want to have that healthy glow, free from fine lines, wrinkles, scars, or odd pigmentation. The good news is that there are plenty of laser treatments that our Manhattan dermatologist offers that can help you achieve these goals.
While there are several treatment options available for these types of skin resurfacing, our dermatologist believes that there are two that are superior to the older option, the Fraxel® laser. Dr. Katz prefers laser skin treatments using the Affirm® Laser and the SmartXide DOT Laser®.
What is the Fraxel® Laser?
Fraxel is a laser technology that can help reduce scars, fine lines and wrinkles, sun damaged, or pigmented areas on the skin. However, it is more dated procedure than treatments with the SmartXide DOT Laser and the Affirm Laser. Our dermatologist, Dr. Bruce Katz, believes that Fraxel can also be more painful, require more downtime, and not be as effective.
Why Choose the Affirm Laser of SmartXide DOT Laser?
One of the greatest differences between the Fraxel laser and SmartXide and Affirm is that the latter two are ablative, while Fraxel is a non-ablative laser. An ablative laser is more effective and provides deeper, longer-lasting effects than a non-ablative laser. Rather than affecting the outer layers of your skin as a non-ablative laser does, SmartXide and Affirm affect the inner layers of the skin, causing collagen and elastin production. By heating these inner layers of tissue, the skin naturally tightens and the collagen and elastin production helps give your skin the natural, youthful building blocks it needs to be restored to its original, youthful appearance.
Choose Our Manhattan Dermatologist for Skin Tightening & Rejuvenation
At JUVA Skin & Laser Center, our team wants to ensure that you get the best results from the best experience possible. That's why we choose to use the Affirm and SmartXide DOT lasers over the Fraxel laser. You will experience less pain, less downtime, and better results. If you are ready to schedule a consultation and determine how our laser skin resurfacing treatments can benefit you, please contact us today by calling (212) 688-5882.