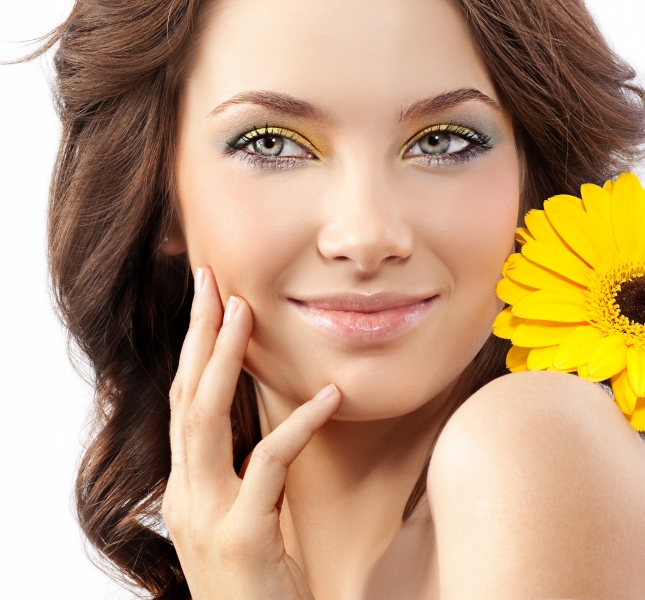 Spring Clean Your Skin Care Routine by Somi Basathia ~ March 2017
Spring Clean Your Skin Care Routine
Spring is just around the corner, or so we hope! It's finally time to say goodbye to the cold winter winds and welcome spring blooms. Just as you deep-clean your house and swap your winter wardrobe for spring sandals, it's important to swap your winter skin care regimen for a spring one. Sprinkle a little spring in your skincare routine with these four tips.
Exfoliate: The indoor heaters and chilly winds can leave your skin dry and brittle. It's important to get rid of dead skin cells after the frigid temperatures. Exfoliating the skin once a week also helps moisturizers absorb into the skin. Pro-Tip: Be sure to exfoliate no more than twice week or you run the risk of irritating your skin.
Moisturize: It's time to update your moisturizer. Warmer temperature means you're more likely to sweat when you're out and about. Your winter moisturizer is probably too rich for spring, so swap it out for a lighter lotion. Pro-Tip: Make sure your moisturizer contains SPF of 30 or more during the hotter months.
Hydrate: It's important to keep your skin well hydrated during hotter months. Your body requires extra liquid to stay hydrated so be sure to drink lots of water and eat fresh fruit and vegetables. Pro-Tip: Take supplements and cut back salty foods in the spring and summer.
Reorganize: Spring time cleaning shouldn't be limited to your wardrobe. It's time to go through your beauty products and get rid of the expired ones. Beauty products are prone to germs, so it's important to throw them out once they expire. Be honest with yourself and go thru all the makeup you haven't used in the last year. Chances are, you probably won't reach for that foundation if it hasn't been used since last spring!