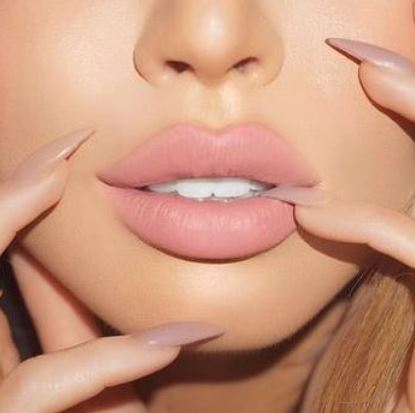 Get the Perfect Lips this Season!
Let's face it – our lips deserve a little extra TLC especially in the winter time. Winter can leave your lips cold, chapped and dry. The skin of the lips is very sensitive and vulnerable to the harsh cold winds, pollution and UV rays. Thus, it is extremely crucial to take care of them especially during the winter season. Whether you're kissing your sweetheart or flying solo, below is our lip guide for those perfect, smooth kissable lips. P.S. Your welcome!
Exfoliate – The first step for those perfect pouts is exfoliation. Lip exfoliation is more of a long-term fix for two main reasons: it removes dead skin cells (making them softer) and retains moisture content (helps lip balm work effectively). Regular exfoliation helps the dry lips to become moist and pump. You can simply make your own lip base scrub with ingredients you probably already have at home! Simply mix a ½ tsp of olive or coconut oil with 1 tsp brown sugar until they become a paste like consistency. Next with either a toothbrush or your finger rub the paste over your lips for a couple mins. Then rinse the paste off with water or a warm washcloth. Your lips should feel smooth like a baby's butt.
Moisturize – Ok so you scrubbed your lips clean and now it's time to hydrate. Lips are made from the same membrane as the one that protects the interior of the mouth, yet the skin that protects them is not as rough as the skin of the rest of the body, which makes it apparent that the moisture from the lips evaporates even more constantly. The trick to soft lips is locking in moisture. Make sure your lip balm has anti-aging properties for double the benefit. Pro-tip: Drink lots of water for extra moisture and hydration.
Plump - Now that your lips are prepped and primed, it's time to amplify them. Don't be afraid to play with a little color this month. Red pouts are always classic and we're in love with Jane Iredale's Just Kissed Lip Plummer in the color Montreal. The formula softens and hydrates lips with ingredients like shea butter and avocado while adding a touch of color without overdoing it. Pro-Tip: Its formulated with ginger root extract to help stimulate blood circulation, making lips appear fuller.
Fillers – If you're looking long term results, nonsurgical lip augmentation such as Volbella and Restylane Silk (aka Aphrodite Lip Treatment) are a great option to consider. These injectable fillers contain hyaluronic acid which improves your skins' moisture content as well as strengthening your skin's outer layers. The results include smoother, plumper as well as natural looking lips. Lip fillers also add fullness to the lips and help smooth out wrinkles and fine lines around the lip area. This one-time treatment has no downtime time. Be sure to contact our office today to learn more about 'flake-free' lips as Dr. Bruce Katz would say!