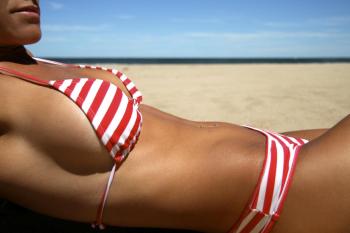 Your breasts can become saggy or deflated due to old age, pregnancy, or from an excessive amount of weight loss. If you find yourself wishing your breasts were more perky, it may be the right time to consider a breast lift.
Our New York plastic surgeon can help to return your breasts to their youthful appearance and position. During a breast lift, your breasts will not change in volume or size, but a breast lift procedure can be done in combination with a breast implant procedure.
During a breast lift procedure, our plastic surgeon will perform the following:
Reshape your breast
Reposition your breast so it appears more youthful
Remove excess breast skin
Reposition the nipples
Reform breast tissue for a younger appearance
Our Manhattan plastic surgeon is Board-Certified and has the experience you're looking for when considering such an important decision. If you're interested in a breast lift procedure, please contact JUVA Skin & Laser Center. Our team can schedule a consultation appointment so you can discuss if you're a good candidate for a breast lift. Call us today at (212) 688-5882.