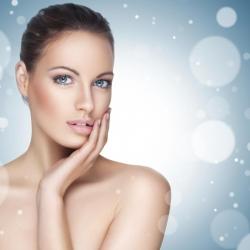 Our Medical Director at JUVA Skin & Laser Center, Dr. Bruce Katz, has been recognized by New York Magazine "Castle Connolly" as a Top New York Doctor for the 14th year in a row. This prestigious list names the top doctors in New York for each medical category.
Dr. Katz offers a wide range of advanced laser treatments at our JUVA center in NYC, and many of our lasers are used to rejuvenate your skin and reverse signs of aging and scarring. This is great for our patients who want dramatic results without any downtime.
Why Choose Laser Surgery?
There are many over-the-counter and medical products for your skin, but laser technology can safely give you reliable, fast results. Laser surgery is constantly moving forward, and we offer the latest FDA-approved lasers at our center. We tailor your laser surgery to your skin type and have a treatment option for a variety of skin conditions including:
Localized fat deposits
Cellulite
Deep lines and wrinkles
Age spots
Sun damage
Acne scars
Port wine stains
Spider veins
We also provide laser treatments for tattoo removal, skin resurfacing and skin tightening. Injectables such as BOTOX® Cosmetic and JUVEDERM™ can help revitalize your skin, but many of our clients choose laser surgery because it delivers noticeable, predictable results in as little as one treatment without injections.
When it comes to your skin, you want the best dermatologist or cosmetic surgeon in NYC. You can expect expert care and an individualized treatment by our experienced Top New York Doctor.
If you're interested in laser surgery, please call our center in NYC today at (866) 451-7841 to schedule your skin analysis. JUVA Skin & Laser Center serves clients in Manhattan, New York and worldwide.