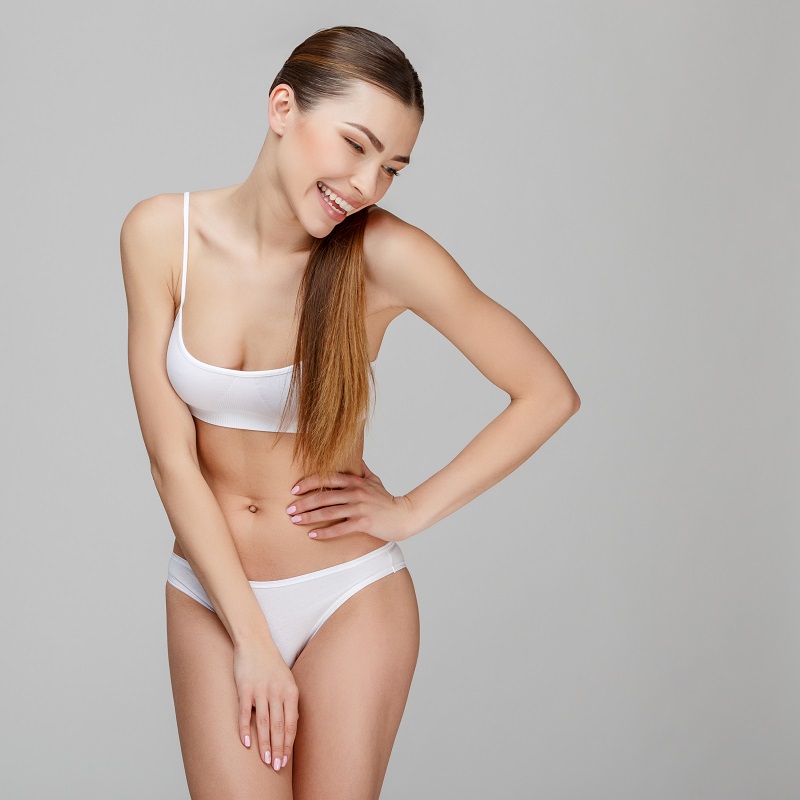 Your feminine wellness is a very important issue and it can really impact your daily life. At JUVA Skin & Laser Center, we offer a variety of vaginal rejuvenation treatments to help you take control of your intimate health.
If you are struggling with intimate issues such as cosmetic concerns, dryness, discomfort, urinary leakage, or a lack of sensation, you may benefit from vaginal rejuvenation.
Your treatment options include:
Emsella. This safe, new non-invasive procedure from BTL reduces urinary incontinence by stimulating your pelvic floor muscles. The Emsella treatment causes thousands of gentle muscle contractions through the use of focused electromagnetic energy.
This is a unique vaginal rejuvenation treatment because you will remain fully clothed. The average treatment lasts for 30 minutes and there is no downtime after a session.
ThermiVa. The ThermiVa treatment tightens lax vaginal and vulva tissue using radiofrequency energy. This non-invasive treatment can address both functional and cosmetic concerns.
The energy is delivered at your comfort level and the average session can be completed in 30 minutes. There is no downtime and you can immediately resume your normal daily activities, including sex.
FemiLift. This minimally-invasive procedure uses precise laser energy to address a variety of intimate concerns. The safe CO2 laser delivers gentle, deep heat to encourage skin tightening and vaginal collagen remodeling. There is no downtime after a treatment session, and you can experience immediate results.
Femme 360. The Femme 360 treatment is a new non-invasive technology and can be completed in 8 minutes. During the session, radio frequency energy gently heats your vaginal tissue to improve your intimate health. Most women do not experience any discomfort and there is no downtime.
Schedule Your Consultation Today
A consultation with our experienced dermatologists and nurse practitioner is a great way to determine what treatment option and session frequency may benefit you. Please call us at (212) 688-5882 to schedule your consultation. We welcome patients from Manhattan, Woodside, NYC, and worldwide.
Category: Feminine Rejuvenation