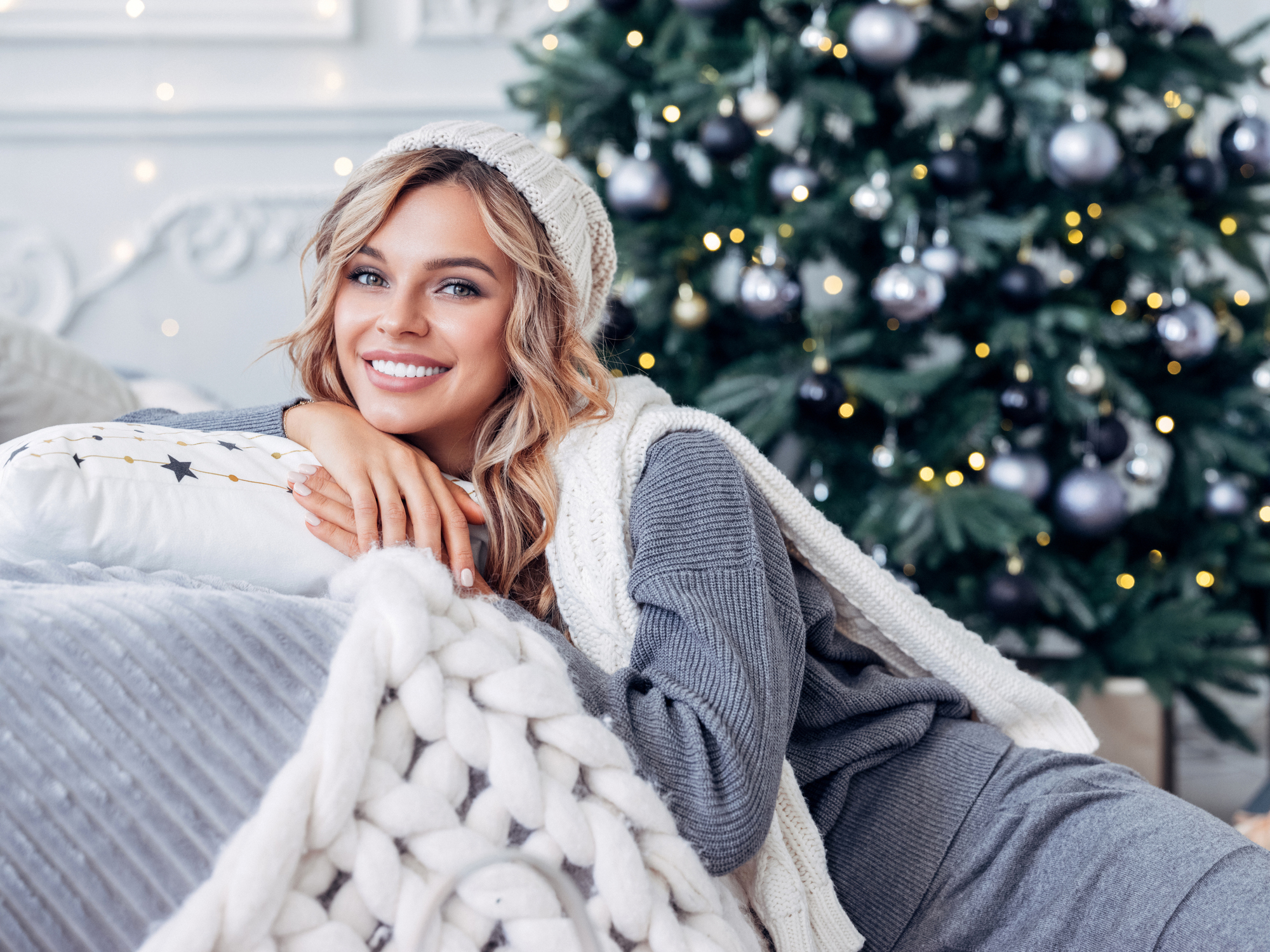 What cosmetic dermatology treatments should I get before the holidays?
The holidays are right around the corner! 'Tis the season for parties, family get-togethers, photos, and fun. You'll want to look your best for all the activities the holidays bring, and nothing is more attractive than youthful-looking, supple, glowing skin. Be radiant this season, shine at the family festivities, and ring in the new year.
Your best treatments for the holiday season
We provide a number of great options that will help you look your best for the holidays.
Say goodbye to worry lines and hello to your youthful self again with simple, safe and easy Botox treatments. Your smooth skin and rejuvenated appearance will take you beautifully through the holidays, giving you a lovely, youthful-looking and fresh face for the parties and get-togethers ahead.
Turn back the clock 5-10 years and leave everyone wondering what your secret is this holiday season. For all the parties, photos, and special occasions, you'll look youthfully, naturally stunning with a liquid facelift. This treatment provides an outstanding rejuvenation--but no surgery is required. Instead, injectables like Botox and dermal fillers are skillfully used to temporarily provide a very similar outcome to a surgical facelift, minus the downtime. Plump sagging skin, smooth away wrinkles, sculpt the jaw, lift the cheekbones, and be the best version of your natural self this season.
If you aren't ready for a liquid facelift this holiday season, but you do want more supple, contoured skin, dermal fillers are a wonderful idea. If you're looking for targeted rejuvenation, dermal fillers can smooth wrinkles and creases. If you'd like to add volume to your cheeks or sculpt your jawline, fillers can achieve this beautifully. With immediate results and no downtime, look forward to looking fantastic for every event on your holiday social calendar.
Give yourself a wow factor for the holidays with quick and easy lip fillers. This beauty trend is hotter than ever these days, and it's the perfect boost to your look for the holidays. Whether you want more youthful, full lips and diminish wrinkles around the mouth, or you're looking for a more dramatic pout, lip fillers provide a camera-ready smile for the parties and festivities ahead.
Perfect for the cold winter months, laser skin resurfacing is designed to return a supple, more youthful appearance by precisely removing the dead, dull, outer layer of skin. A new layer of skin is revealed, giving you a brighter, youthful glow. Further, collagen production is dramatically stimulated, which provides long-term improvement.
JUVA Skin and Laser Center
We look forward to helping you achieve a beautiful, youthful sparkle for the holiday season this year. Enjoy the personalized service, comfortable environment and incredible results at JUVA.