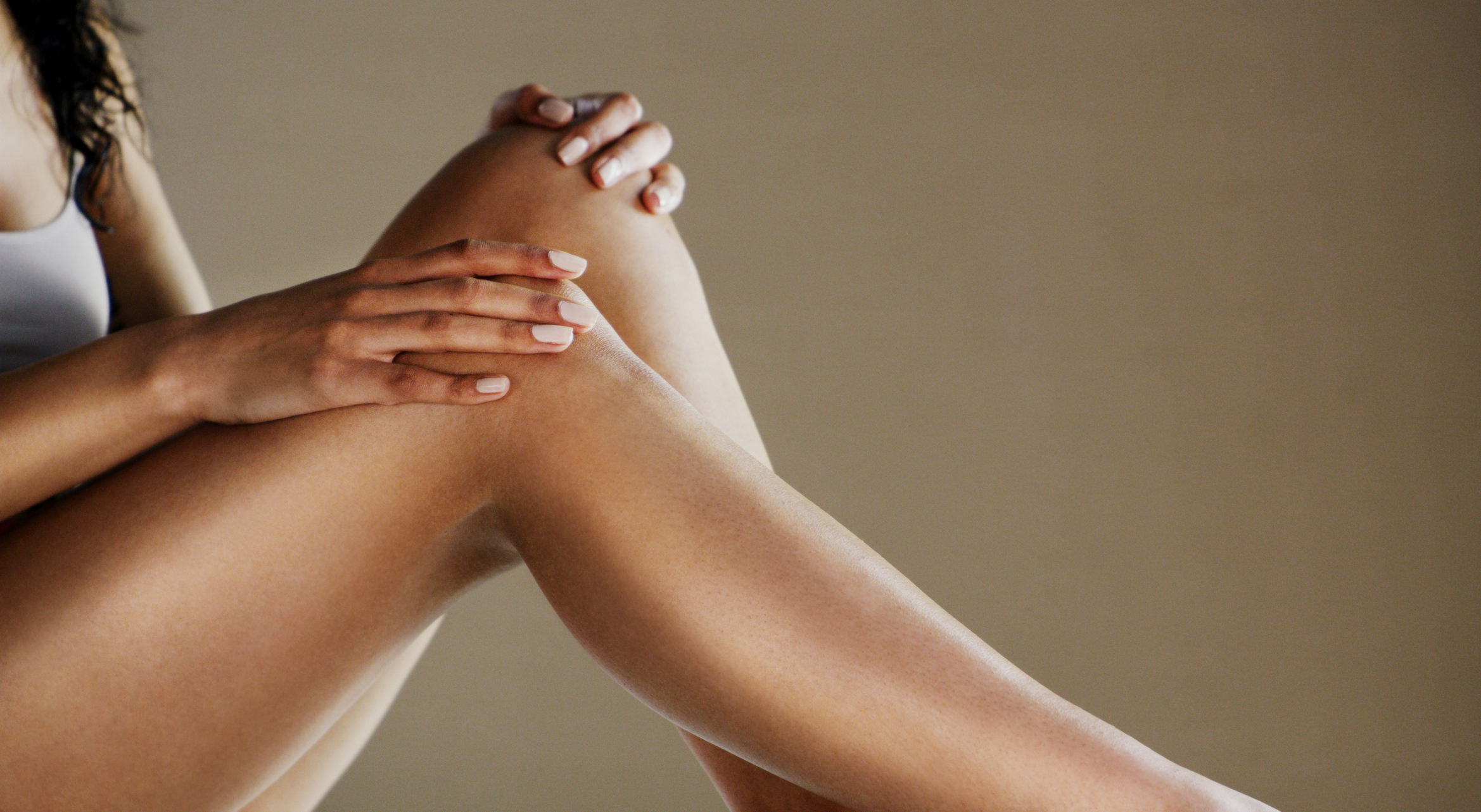 In addition to stubborn, unwanted fat, there is another cosmetic enemy that slowly erodes confidence in one's appearance as we age: cellulite. This loose, dimpled skin texture forms when fat becomes trapped in the deep dermal layers of the skin, wreaking havoc on one's figure. QWO (collagenase clostridium histolyticum) is a cutting-edge new option on the market for reducing cellulite, safely and non-surgically.
JUVA Skin & Laser Center is excited to announce that we are one of the first in NYC to offer QWO treatments for patients of all ages. Dr. Katz did FDA trials leading to QWO's approval. QWO is the world's first FDA-approved injectable for reducing cellulite, that dimpled, "cottage cheese" like skin that disrupts the appearance and lowers one's self-image. QWO efficiently, enzymatically eradicates cellulite fibrous bands, resulting in a smoother, firmer, and more youthful aesthetic.
QWO efficiently, enzymatically eradicates cellulite fibrous bands, resulting in a smoother, firmer, and more youthful aesthetic.
Through a scientific process known as ESR, or Enzymatic Subcision and remodeling, QWO begins to degrade the collagen-rich fibrous bands responsible for cellulite formation. By foiling cellulite at a subdermal level, QWO can help reverse skin depressions and stimulate neocollagenesis for a brand new layer of rejuvenation. Patients require three treatments, at three-week intervals.
QWO, created by the US-based company Endo Pharmaceuticals, can be used to help treat cellulite (dimpled skin) around the thighs and in the buttocks, minimizing irregularities and promoting a smooth, beach-ready appearance. QWO is clear and fragrance-free, injected through small thin needles into cellulite-ridden areas. Results can be seen within several weeks.
Benefits of QWO at a glance:
Safe, non-invasive and FDA-approved

Melts away cellulite in the buttocks and thighs

Results are seen quickly, within a few weeks

Long-lasting outcome

Corrects uneven skin texture

Smooths, firms and refines the skin

Helps support a positive self-image
Is there any downtime or recovery associated with QWO?
At JUVA Skin & Laser Center in NYC, all of our injectors are meticulously trained in a conservative approach that minimizes bruising and discomfort. Nevertheless, clients typically experience mild to moderate soreness at the injection site for several days. These symptoms can be quickly alleviated with Tylenol or ibuprofen. While there may also be some minor swelling and bruising to contend with, you will be able to return to your active lifestyle as soon as the next day after your treatment. Please schedule a consultation today!