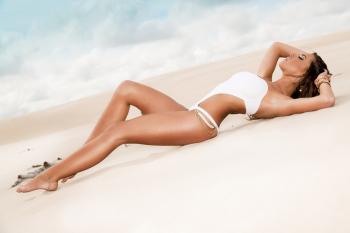 What Options are Available for Fat Reduction?
When you're living life with excess fat on your body, every part of you feels it. You may be more tired, feel less motivated, have less confidence, and may be in need of a jumpstart. All too often, patients come to our office complaining that they've tried everything but can't get rid of certain pockets of fat. It is possible that those areas are simply too difficult for you to lose the fat on your own, sometimes even because of genetics. The good news is that our dermatologist offers several treatments that can free you from excess portions of fat on your body.
At JUVA Skin & Laser Center, our dermatologist, Dr. Bruce Katz, offers a variety of non-surgical fat reduction options that are highly effective. These are the following non-invasive or minimally-invasive fat reduction options that our dermatologist offers:
SculpSure™ -- non-invasive procedure where laser energy is aimed at your troublesome areas, causing fat cells to melt and allowing your body to naturally remove them. Four areas can be treated at once in only 25 minutes and one treatment delivers long-lasting results.
SmartLipo-- minimally-invasive procedure that uses laser energy to liquefy areas of excess fat, which is then suctioned out. One treatment is required for long-lasting results with skin tightening as an added benefit.
Schedule Your Fat Reduction Appointment Today
Fat reduction techniques are not to be used as a method of weight loss; rather as the final option to try after you've tried to naturally lose weight. Fat reduction can help you love the way you look, but will also help you to be a healthier person with less pain, stress, and increased confidence.
When you're ready to schedule your fat reduction appointment, please contact JUVA Skin & Laser Center today by calling (212) 688-5882. We proudly serve patients in New York City, Manhattan, and nationwide. Call today!