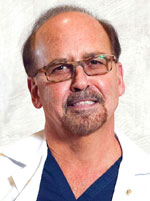 Why Choose Our New York Dermatologist?
You may think that all dermatologists are the same, but that couldn't be further from the truth. When you're considering a body contouring procedure or any type of laser-assisted procedure to alter your appearance, you need to pick the best dermatologist with the most experience.
At JUVA Skin & Laser Center, our New York dermatologist, Dr. Bruce Katz, sets the bar as high as it can be when considering which physician to trust for your procedures. Dr. Katz is the Clinical Professor of Dermatologist at the Icahn School of Medicine at Mount Sinai Hospital and the Director of Cosmetic Surgery and Laser Clinic at Mount Sinai Hospital. He has been named one of the best doctors in New York several times by New York Magazine and has been regularly featured on The Today Show, The Doctors, The Dr. Oz Show, CNN, and 20/20.
Dr. Katz was the first and only physician to run clinical trials on the cellulite treatment, Cellulaze, and was instrumental in getting its FDA-approval. He also runs the only World Cellulaze Training Center in New York. In addition to finding a revolutionary method for treating and correcting cellulite, Dr. Katz was also the first doctor in the U.S. to perform SmartLipo, a highly-effective alternative to liposuction.
Our New York dermatologist is Board-Certified and well-versed in all forms of dermatology, including invasive and non-invasive procedures, advanced laser technology, and skin-care products.
If you're looking for a dermatologist that is considered one of the top in his field by his peers and is consistently working to better himself through training and continuing education, look no further! Our New York dermatologist, Dr. Bruce Katz, is where your search can end. Call him today at (212) 688-5882 for a consultation to determine how to achieve your goals.