Allure Magazine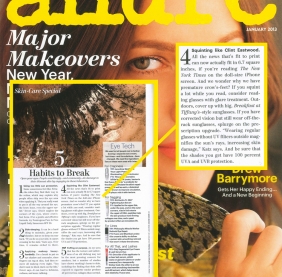 Eye Impact: When the eye area starts aging, which creams and treatments are worth a look?... Thinner and drier than the SKIN on the rest of the face, the eye area is often the first to show signs of damage.
Dr. Bruce Katz, director of JUVA Skin & Laser Center, shares his expert advice in the January issue of Allure magazine: "For effects that last three years or longer, Dr. Katz recommends fractional CO2 laser treatment. The process tightens the skin with minimal downtime"...
For the full story, more expert tips, and a list of habits to break, pick up a copy today!