BTL Aesthetics Rapidly Rises to Industry Leadership Position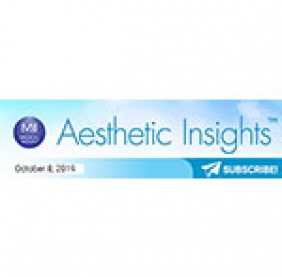 In the very competitive energy-based device market, increasingly BTL Aesthetics stands out as a front-runner. Founded in 1993 and with headquarters in Prague, Czech Republic, BTL has emerged globally as a leading manufacturer of aesthetic devices and platforms, boasting a popular range of non-invasive solutions for body shaping, skin tightening and other treatments, including women's intimate health and wellness. According to BTL Aesthetics' internal metrics, the company is on its way to becoming number one in the energy-based device space. As proof, based on revenues from first half of 2019 the company has quickly emerged as a premier global body shaping and skin tightening device manufacturer.
Several years ago, BTL first appeared on the global market when it launched a series of novel radiofrequency (RF)-based fat reduction and body shaping devices, such as the non-invasive Vanquish and Exilis platforms. These caught on with a large audience of practitioners attracted to the systems' combined ease-of-use and technology advancements, as well as their affordability due to a lack of expensive consumables.
More recently, BTL has made a big splash with the Emsculpt platform, which is based on focused electromagnetic technology of high intensity (HIFEM) and not only addresses body contouring but simultaneously helps build and firm up muscle; and Emsella, a non-surgical, non-invasive treatment of male and female urinary incontinence that focuses HIFEM-based energy on targeted tissues in the pelvis, strengthening muscles and restoring the support of the pelvic organs. Also, its recent Emtone device uniquely combines thermal monopolar RF and mechanical targeted pressure energy to treat cellulite.
In particular, the success of Emsculpt has catapulted BTL Aesthetics into the upper echelon among manufacturers in the aesthetic space, filling a distinct unmet need among patients and practitioners. An updated 2019 forecast for aesthetic platform sales (without disposables and service) predicts $230 million worldwide ($150 million in North America alone). The expected revenue growth of 65% from last year to this year in capital sales indicates this manufacturer's growing cache in our industry.
''The most enjoyable experience I have had with any company is with BTL,'' stated David Kent, M.D., a dermatologic surgeon specialist in Macon, Ga. ''First and foremost, their devices work. We know that so many device manufacturers promote their products with unvalidated claims riddled with promises. Not so with BTL. Some companies will release a device and then publish a white paper. BTL thoroughly test their systems before they go out on the market.''
What also makes BTL so special in an overcrowded marketplace is connected to its leadership, which for over 26 years has promoted a singularly strong vision for company growth that has been paying off. As reported by Filip Donner, the Director of BTL Aesthetics, ''Emsculpt and Emsella have disrupted the market because they offer new therapies that no one has produced until now. Competitors, such as Allergan, are trying to bring to market a similar technology but they don't have it fully developed or commercialized yet.''
Strong intellectual property further enhances the company's innovations. ''While we welcome legitimate competition, we will utilize every legal option available to keep any potential copy-cat products off the market,'' added Mr. Donner.
What started out as a strictly R&D-oriented company has developed into a well-run sales and distribution juggernaut, with 54 direct sales offices around the world and more than 1,800 employees — over 300 are R&D engineers that are busy developing products and technologies in aesthetics, cardiology and physiotherapy.
According to Ron Borsheim, BTL's Vice-President of Business and Product Development, ''What that allows us to do is to cross-pollinate ideas and technologies that have other applications in medical industries. It lets us stay a step ahead of what other companies are doing.''
As expressed by John Ferris, BTL's Vice-President of Marketing, by constantly feeding R&D, ''Our profits are reinvested back into the business, whether it be in establishing our five global R&D centers, building our sales and marketing infrastructure, etc. Our motto is to learn what the market needs and innovate with our physician partners,'' he said.
One of those partners, Suneel Chilukuri, M.D., F.A.A.D., F.A.C.M.S., a cosmetic dermatologist in Houston, Texas, and a long-time BTL customer, noted that what he perceived years ago as a small company has now grown into a major supplier. ''In terms of working with any company as a partner, you want to make sure they have longevity and are responsive.''
To that end, when he had questions about how to best utilize the BTL's Vanquish device, Dr. Chilukuri, was placed directly in contact with the R&D staff in Prague. ''I spoke with the scientist who created Vanquish, and we talked in depth. It really helped me to understand how the technology works. It's very rare for a company to do that,'' he noted.
Further proof that BTL listens to its customers can be found in the company's long list of technology accomplishments, expressed Mr. Ferris. This includes the development of non-contact selective RF technology and treatment probes that employ customized 360-degree tips. BTL's ability to effectively stay on the cutting edge of technology via R&D, as well as stay ahead of the competition in terms of manufacturing and sales and marketing successes, resides in its status as a privately held firm.
In larger companies, ''The Board of Directors and management are held to short-term gains,'' said Mr. Ferris, ''because there is often a high standard for that short-term profit, they face difficulties to invest in the infrastructure suitably.''
Partly, this lack of coherent planning has been fostered by M&A deals among manufacturers in recent years, leading to industry consolidation that has slowed product innovation in other companies. ''BTL's ascent in the marketplace has resulted from excellent timing when you consider some of these other manufacturers have been subjected to intense M&A activities,'' stated Scott Mills, Vice-President of Sales at BTL Aesthetics. ''Some of them have simply not been developing new products as they cut R&D costs, while BTL is out there pushing the envelope. The revenue growth of our company also keeps our R&D investment level far above our competitors.''
An example of how BTL Aesthetics stays ahead of the curve in terms of product development is Emsculpt's HIFEM technology, which was adapted for aesthetic procedures. ''We had FDA clearance 16 months before we actually launched the product,'' noted Mr. Borsheim. ''We wanted to make sure that the science was solid, so we developed relationships with some of the best dermatologists, plastic surgeons and facial plastic surgeons in the country to do research for us. We did the first seven studies before we launched, and with the backing of the best physicians in our space,'' he said.
As stated by Dr. Chilukuri, ''It is really interesting that manufacturers aspire to say they are innovative, but at BTL that term is very real. Look at what they have done with Emsculpt. Prior to that, no one knew that technology could be applied to aesthetics. BTL created a whole new category of body sculpting, and the fact that they brought something like it to the marketplace is truly remarkable.''
With Emsculpt, ''BTL has brought out what one could call the fourth dimension in body contouring,'' stated Bruce Katz, M.D., Clinical Professor of Dermatology at The Icahn School of Medicine at Mount Sinai, Director of the Cosmetic Surgery & Laser Clinic at Mount Sinai Hospital and Director of the Juva Skin & Laser Center in New York City. ''Until now, we could treat cellulite, fat and tighten skin either minimally invasively or non-invasively. Emsculpt technology actually allows us to tone the muscles. This has been a huge advancement in body contouring.''
The innovative Emsella chair has also been a hit with providers. ''This product has brought about a non-invasive effective, simple, comfortable procedure to address SUI issues, which affects up to 40% of women,'' expressed Carolyn DeLucia, M.D., a gynecologist in Hillsborough, N.J.
Added Mr. Ferris, ''We are literally giving clients what they are asking for: efficacious products supported by science with marketing. As we continue to grow, we are transitioning from a B2B company to B2C, but always have the client on our mind.''
As an indicator of its a direct-to-consumer (DTC) marketing push, in June 2019 the company secured a celebrity endorsement from actress Drew Barrymore, who incorporates Emsculpt sessions into her workout regimen. On the Access Live TV program, Ms. Barrymore stated, ''After having kids, my workout routine changed and my body changed. I wanted to get my body to function in a different way, realizing that I had developed 25-pack abs instead of six-pack abs. I discovered [Emsculpt], where you do a session and it's like doing 20,000 crunches in 30 minutes. It has made my core muscles stronger, so that I can do Pilates and workouts and not get injured, because I'm stronger than I've ever been before.''
The move into B2C further elevates BTL Aesthetics to the top echelon of aesthetic device manufacturers like Hologic / Cynosure, Allergan and Merz Aesthetics, all of which have also pursued DTC marketing efforts by contracting with well-known celebrities.
''BTL really knows how to market technology,'' said Dr. Katz. ''They don't overpromise. They keep innovating and improving, creating better devices. They're not sitting on their laurels and just trying to sell what they have. They keep trying wanting to make it their products better and more effective, with more applications.''
All of these factors combined provide physicians with good ROI, as well as best-of-breed products and superior marketing support. ''Our bottom line is always increasing with BTL's products, but it is also exciting to be at the cutting edge of new technology,'' said Carolyn Jacob, M.D., a dermatologist and cosmetic surgeon in Chicago, Ill. ''BTL has been incredibly responsive to all of my questions, sending study results when inquiries are made, explaining in detail how the devices were developed and the improvements made over time. They are also always open to new ideas for research, as well as technologies. Support is great, too, and is always available when we need it.''
Given all the factors of a committed corporate vision, the well-timed release of products that bring new applications to market, and a strong team to execute on a long-term growth plan. BTL Aesthetics' competitive advantage over other aesthetic device manufacturers makes them appear unstoppable.
''The greatest value of BTL is their attention to true science,'' concluded Dr. DeLucia. ''Because of their interest in having clinical trials prove the value of their devices, it sets them apart from all the rest. They also do not sell you a device and disappear. They want to see your success because it is their success.''
Please feel free to contact us directly at: [email protected]
Behind the Scenes at BTL Aesthetics and the
The use of electromagnetic energy in aesthetic procedures is discussed, specifically in describing how the Emsculpt device works to non-invasively build muscle. In addition, we take a tour of BTL Aesthetics headquarters in Prague, Czech Republic to see how its medical devices are developed and manufactured. Running time: 7:34.
Evolus Receives Approval for Nuceiva in the European Union
The decision is applicable to all 28 European Union member states plus Iceland, Norway and Liechtenstein.
BOTOX Bars Raise Concern Among Medical Experts
These "dry bars of BOTOX" focus on anti-aging injectables and are designed to be more convenient and less clinical than a doctor's visit.
Thousands of Women Say They Have a Mysterious "Breast Implant Illness"
Now some plastic surgeons are refusing to do implants at all.
Investment Consortium Seals Deal to Buy Nestlé Skin Health / Galderma
Nestlé Skin Health, which has been colloquially known as Galderma Labs for years, was acquired on October 2, 2019 for $10.2 billion by a confederation of investment firms led by Swedish private equity firm EQT, the Abu Dhabi Investment Authority, PSP Investments (one of Canada's largest pension investment managers), and other unnamed funds.
In a press release announcing the sale, Galderma's new management made clear its intention to support accelerating growth by building on the company's market positions and brands in a segment that has profited from strong innovation and demographic trends.
Flemming Ornskov, M.D., MPH, who previously grew the biopharmaceutical company Shire from $4 billion to $15 billion in five years, assumes the CEO role at Galderma. Previous CEO Stuart Raetzman now joins the company's Board of Directors, and Thomas Dittrich joins Galderma as CFO, after co-leading Shire's solid revenue growth.
The new Galderma is now the largest independent global skin health company, expressed Alisa Lask, Vice President and General Manager, Aesthetic Business Unit at Galderma. ''The company will be led in its next phase of growth and innovation by an experienced management team and board with proven track records in building sustainable, high-growth businesses in pharmaceutical and consumer industries.''
Founded in 1981, Galderma Labs had operated as a Nestlé subsidiary since 2014, but earlier this year the parent company started shopping the firm. In May 2019, it announced that talks with the abovementioned buyers were ongoing. The Skin Health division had contributed around CHF 2.7 billion net sales in 2017 and CHF 2.8 billion in 2018, which Nestlé considered to be too little. In September 2018, the parent company announced it would "sharpen its focus on food, beverage and nutritional health products." Founded in 1981, Galderma Labs had operated as a Nestlé subsidiary since 2014, but earlier this year the parent company started shopping the firm. In May 2019, it announced that talks with the abovementioned buyers were ongoing. The Skin Health division had contributed around CHF 2.7 billion net sales in 2017 and CHF 2.8 billion in 2018, which Nestlé considered to be too little. In September 2018, the parent company announced it would "sharpen its focus on food, beverage and nutritional health products."
Considered one of the biggest transactions in the consumer sector in recent years, the proposed deal was approved in July by the European Commission and also received antitrust clearance from the U.S.
With the sale, some prescription brands, such as the acne topical treatment Epiduo, as well as the aesthetic products Restylane and consumer solutions Proactiv and Cetaphil are expected to depart Nestlé along with approximately 5,000 employees. On the plus side for Nestlé, the timing of the sale is advantageous as it will likely report on a full quarter of sales (Q3 2019) on this now discontinued business.
The new owners are bullish about Galderma's future as a pureplay dermatology business. ''The heritage of the company as a focused skincare company with a comprehensive product portfolio, exceptionally strong brands and high customer loyalty is unique,'' stated Michael Bauer, Global Head of Healthcare at EQT Partners and Investment Advisor to EQT VIII. ''We look forward to supporting the management team and employees in its next phase of growth by further promoting innovative skin health products that improve health and well-being.''
Ms. Lask echoed these sentiments in reassuring the market about the ownership change. ''We have outstanding brands and an impressive pipeline, the right ownership structure and, more important, committed people and a culture to advance the growing aesthetics market. We plan to embrace the mindset, attitude and entrepreneurial ways of working that are key success drivers in an independent company. This announcement does not affect any of the products and services that we deliver. Our imperative is to stay focused on our aesthetic specialists and consumers that we serve every day,'' she said.
Going forward, the company will keep its headquarters in Switzerland, while continuing to increase its footprint in the U.S. and China, as well as maintain its pipeline of new products that are expected to enter the global aesthetic marketplace.
Quanta System's Global Expansion Pushes Product Development Ahead of the Competition
While the U.S. and Korea are often considered the hotbeds of aesthetic energy-based device (EBD) development, established European manufacturer Quanta System SpA, located in Solbiate Olona, north of Milan, Italy, and owned by the En.El Group, has been evidently successful breaking into highly desirable global markets, such as China and other Asia-Pacific (APAC) countries and the Middle East, while other manufacturers are hitting barriers to entry in those regions.
Recent M&As and other disruptive activities, including an overall flattening of global EBD market growth and a worldwide sharp increase in regulatory obstacles, has also led to a malaise affecting new product development. A noticeable go-slow development trend can be measured in companies like Allergan, Cynosure, Syneron, Alma Lasers, Solta and others. This has allowed smaller players — from BTL Aesthetics to Vydence in LATAM to Quanta System — to jockey for a larger share of the global market.The fourth edition of Medical Insight's Energy-Based Aesthetic Devices mini report (October 2019) tracked the revenue growth of the El.En Group, which not only includes Quanta System but also aesthetic device makers Deka and Asclepion, and noted a combined total of $80.8 million in sales in 2018, which is forecast to grow to $110.7 million by 2023 with a CAGR of 6.5%.
Focusing solely on Quanta System, in a breakdown of general percentages of revenue splits by macro geographical regions the largest market is the EMEA at 40%, which logically makes sense for the Euro-centric company but also incorporates successful inroads made into the Middle East market (notably Dubai). APAC is next at 30%, followed by North America (20%) and Latin America (10%).
The company has a history of building international success based on relationships with more than 110 distributors. In December 2018, the firm broke into the lucrative U.S. market via an exclusive deal with distributor Cartessa Aesthetics (New York City).
Quanta System has demonstrated a sustained ability to develop innovative products that have quickly built up its market share. ''Nowadays, many companies have the tendency to invest mainly in M&A to show their stakeholders short-term, fast growth,'' stated Luca Cerri, Executive Director and Vice-President of Marketing at Quanta System. ''There are risks for companies that deliver just short-term results but no further innovation. For us, being a smaller company in this universe, internal R&D becomes very strategic, and we continue to invest in creating new energy-based solutions. For example, recent advances in fractional picosecond technology appeal to many providers, especially in APAC, because it can deliver solid and safe results even on Asian and dark skin.''
The company's products often combine laser-based solutions using a large box form factor to treat multiple indications. These systems address skin rejuvenation, hair removal, acne, vascular and pigmented lesions, as well as laser-assisted liposuction, vaginal rejuvenation and more. The assortment of treatment modalities have attracted practitioners in all regions tracked by Medical Insight, with technologies that include variations on pulsed and non-pulsed Alexandrite, Nd:YAG (including Q-switched), Er:YAG, CO2, GaAs, diode and IPL, as well as high-intensity picosecond laser platforms.
The firm's systems sales have been especially strong in Asia where price sensitivity is top-of-mind among providers. ''Due to the significant growth of Asian economies, to be really competitive in the market we are increasing our efforts in the areas of technical development and clinical research, in order to differentiate our portfolio and, therefore, expand our position within the market,'' opined Mr. Cerri.
According to one APAC-based industry executive in the EBD space, ''Quanta Systems' position in the marketplace is rising over that of foreign manufacturers trying to break into that region. Of all the laser companies, it seems to be one that is innovating and making serious in-roads, in China in particular, and it's easy to see why. It has the advantage of being a higher end, European manufacturer compared with local Chinese products. It offers lasers that are not overly expensive and come with reasonably few consumables. As a result, Quanta can do very well in APAC whereas other manufacturers' products come with higher pricing and consumable costs can be quite high.''
In addition to boasting a track record of identifying successful technological and market-based synergies, Quanta System understands trends in the global market for energy-based modalities, according to Mr. Cerri. ''The trend continues to be creating natural looking youthfulness via very short downtime facial treatments using technologies that limit the risks and complications that one would otherwise get with surgical procedures. Providers that are specializing in facial treatments are extremely reactive to new technologies, as well, and they often combine different technologies and techniques in order to offer the best possible solutions to their patients,'' he said.
Combination treatments remain popular with providers and patients, Mr. Cerri elaborated. ''Laser resurfacing combined with microneedling is really prevalent for skin restoration procedures. Energy-based devices for fat removal combined with technologies for drainage and muscle stimulation are trendy, too.''
What products and technologies are currently game changers in the global EBD marketplace? ''Ultra-short pulse lasers, such as high-performance picosecond lasers with properly designed fractional handpieces to produce plasma in selected skin layers, have demonstrated great clinical efficacy and have the potential to become a new gold standard for skin resurfacing and other dermatological treatments,'' stated Mr. Cerri. ''New developments will also involve laser devices capable of mixing different wavelengths in a single emission. Energy-based devices for non-invasive body reshaping are developing fast, as well. Research into new ways to act more effectively on fat tissues is a high priority for most of the R&D departments among the main players.''
Looking ahead, there will be more technological advances in how aesthetic EBDs deliver energy. ''I think they will become more automated and precise when performed on patients. Devices will become increasingly less operator-dependent, which will make treatments safer and easier,'' he stated.
Global Aesthetic Market XVII
In 2018, total sales of professional aesthetic products covered in this report, including disposable components, approached $11.2 billion. Through 2023, they will expand by 10.5% per year to $18.4 billion. This is lower than the compound annual growth (CAGR) of 11.0% predicted in GAM XVI released in June 2018. Growth will be driven by significant double-digit increases in the energy-based feminine rejuvenation, body shaping & skin tightening, cosmetic neurotoxins, dermal fillers, regenerative aesthetics and other aesthetics.
Energy-Based Aesthetic Devices
In 2018, the global market for all energy-based aesthetic device platforms and disposables exceeded $1.7 billion (excluding skin tightening and body shaping systems and energy-based women's health). Through 2023, the total market for energy-based aesthetic devices, including disposables, will expand by 6.3% per year to reach almost $2.4 billion.
Regenerative Aesthetics
In 2018, the global market for selected regenerative aesthetics products (PRP, fat transfer, stem cells and other biologics) was estimated to be $168 million. Through 2023, the overall market will expand by 18.3% per year, driven by rising physician and consumer interest in these products and procedures. This report details the potential of regenerative medicine to expand the medical aesthetic market, including global sales estimates, currently available products, and manufacturer and product profiles.
Energy-Based Body Shaping/Skin Tightening
Through 2023 the overall body shaping and skin tightening market is expected to expand by 12.7% per year, with the market for platforms, excluding disposables, growing by 12.2% per year, on average. While this growth is slightly less than the 12.9% CAGR previously predicted in our 2018 market report, the double digit growth rate nonetheless shows there is a shifting consumer interest in non-invasive body sculpting compared to other, more mature energy-based device segments.