Essence Magazine speaks to Dr. Katz about ideal candidates for noninvasive fat removal procedures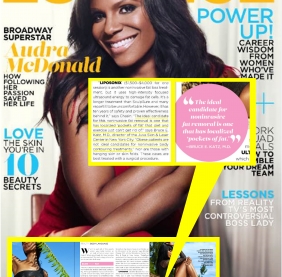 Want to get rid of the pouch under your belly button or an inch of fat on your inner thighs? What about back fat, love handles or even cankles? The technology is here for you to just take it all away.
"The ideal candidate for this noninvasive fat removal is one that has localized 'pockets of fat' that diet and exercise just can't get rid of." says Bruce E. Katz, M.D, director of JUVA Skin & Laser Center in New York City. "Obese patients are not ideal for noninvasive body contouring treatments." Nor are those with hanging skin or skin folds. These cases are best treated with a surgical procedure. [Click on the image to read more].