Hollywood LIfe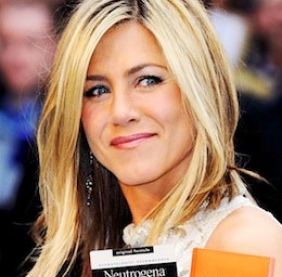 Jennifer Aniston On Her Simple Skincare Secret and Hidden Career Passion
Jennifer Aniston tells the March issue of InStyle magazine that she has used the Neutrogena Facial Cleansing Bar "since I was a teen." She's so down-to-earth! Jen is very into skincare, even admitting that if she wasn't an actress, she would like to be a dermatologist!
"I'm fascinated by skin, products, and lasers. I go on the Internet and read all about it. I call it 'laser porn,'" says Jen.
It sounds like she could use a lesson in lasers from Dr. Bruce Katz on the non-surgical facelift that uses lasers instead of scalpels to sculpt the skin.