MedicalResearch.com interviews Dr. Katz about a new laser treatment to reduce sweat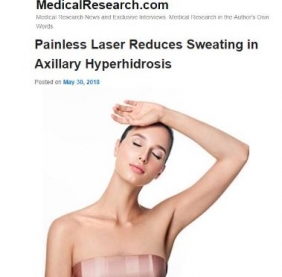 MedicalResearch.com: What is the background for this study?
Dr. Bruce Katz: Hyperhidrosis (excessive sweating) affects about 1.4% of the American population and is a serious physical and social problem.
We evaluated a new 1060nm diode laser to see if it was effective in treating this condition.