Zap away fat and get Khloe Kardashian flat abs. Dr. Katz talks to HollywoodLife.com about SculpSure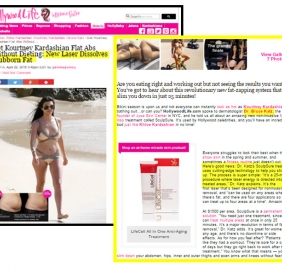 Are you eating right and working out but not seeing the results you want? You've got to hear about this revolutionary new fat-zapping system that will slim you down in just 25 minutes!
Bikini season is upon us and not everyone can instantly look as hot as Kourtney Kardashian in a bathing suit…or can you? HollywoodLife.com spoke to dermatologist Dr. Bruce Katz, the founder of JUVA Skin Center in NYC, and he told us all about an amazing new non-invasive fat loss treatment called SculpSure. It's used by Hollywood celebrities, and you'll have an incredible bod just like Khloe Kardashian in no time!