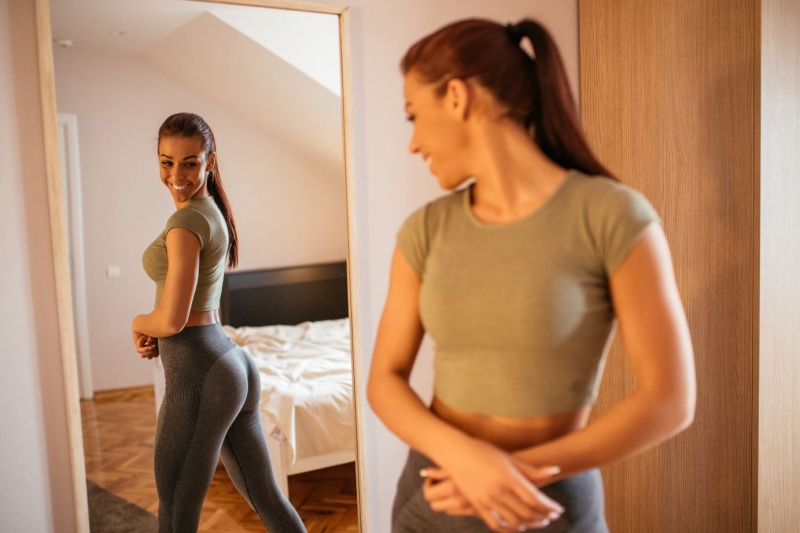 The Brazilian butt lift (BBL) is a simple, yet innovative procedure that allows you to remove fat from one area of your body and use it to actually enhance your figure instead of detracting from your appearance. Check out the most commonly asked question below for answers.
---
Frequently Asked Questions
What is a BBL?
The Brazilian butt lift is a fat grafting procedure that uses tissues from your own body to enhance the size and shape of your buttocks. During the procedure, we will use liposuction to extract fat from the area of your choosing. Then we process and prepare that fat to inject into your buttocks. Strategically injected, the unwanted fat from your abdomen (or other donor region) lifts and firms your behind for a youthful, desirable appearance.
What are the advantages of a BBL?
The Brazilian butt lift technique offers our patients many advantages, which include:
· Creating a beautiful, natural-looking shape and curve to the buttocks
· Slimming the donor area with liposuction
· Enhancing the hourglass shape of the body
· Relieving the stress and hassle of dealing with buttock implants
What if I don't have enough fat to tranfers to my bottom?
While it is true that BBLs require your body to possess some amount of excess fat in order to perform the procedure, virtually everyone stores a bit of stubborn fat in their body whether it be in the waist, abdomen, thighs, love handles, back, or bra areas. As a result, even people with very slim profiles can be excellent candidates for a BBL.
Where should I go for a BBL?
Even though BBLs are a simple and easy procedure, they still need to be performed by an experienced experience physician who extensive experience performing BBLs.
What is the downtime involved with a BBL procedure?
Although you are initially restricted from aerobic activity for about two weeks, we encourage patients to walk and return to a limited active lifestyle as soon as possible in order to facilitate blood flow and recovery. For at least the first week after surgery, you should avoid pressure on the buttocks, such as sitting and sleeping on your back. This can help improve your long-term results.
The Brazilian Butt Lift vs. Non-Surgical Options
You might be wondering if you should undergo a Brazilian butt lift, or take the non-surgical route. You'll need to meet with our physicians in person to determine which is better for you.
The Brazilian Butt Lift can offer dramatic results. This procedure is also completed in one visit, instead of over the course of multiple sessions. However, it is invasive and involves a recovery period.
Non-surgical options like Emsculpt and Sculptra are great for people who don't want to commit to an invasive procedure. And since the Brazilian Butt Lift involves removing fat from another area of your body with liposuction, not everyone is a candidate. Some people do not have enough fat to relocate to the buttocks for enhancement.
Category: Body Contouring