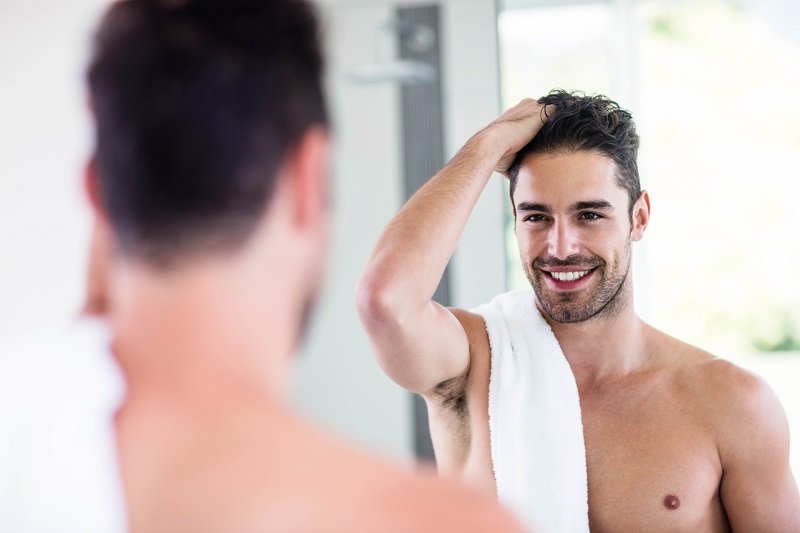 Men's Health Month serves as an annual reminder to take care of yourself. While this observance aims to encourage men to seek early treatment for health concerns, it's crucial to realize the value of addressing aesthetic concerns too.
Non-surgical treatments can help you look and feel like your best self. These services can improve the top cosmetic issues that you may face as a man, including hair loss, a double chin, and excess body fat. Guys of all ages have discovered how the team at JUVA Skin & Laser Center can keep them looking fresh and feeling confident!
PRP for Hair and Skin Rejuvenation
Platelet Rich Plasma treatments, also known as PRP, harness your body's natural healing power to conquer your top cosmetic concerns. PRP is a substance that occurs naturally in your blood. The idea is that by isolating, concentrating, and injecting PRP, it will promote the growth of healthy new cells.
There are numerous applications for PRP. Men commonly seek out PRP treatments to promote hair growth and prevent hair loss. Baldness and hair loss can take a toll on your confidence, so rely on this follicle-friendly treatment to give you a fuller, thicker head of hair. PRP treatments can also be used on the face to provide you with a youthful edge.
In addition to PRP, we offer PRFM using the Selphyl System. Platelet-Rich Fibrin Matrix is similar to PRP, though it can offer several unique advantages over the standard treatment. PRFM injections tend to provide:
Longer-lasting results
Superior clinical outcomes
Lower risk of inflammation
Emsculpt to Build Muscle and Burn Fat
It's common to have stubborn pockets of fat or undefined muscles, even if you follow a healthy lifestyle. Emsculpt may be your solution to toning the unresponsive areas of your body.
Emsculpt is the only noninvasive treatment that burns fat while building muscle. It relies on High-Intensity Focused Electromagnetic Field (HIFEM) technology to stimulate muscle contractions that are far more powerful than what you could achieve during a strenuous workout. At JUVA, we have special applicators that allow us to treat many areas of the body, including your:
Abdominals
Buttocks
Biceps and triceps
Calves
SculpSure for Non-Invasive Fat Loss
Many men struggle with excess fat in unwanted area. Men of nearly any age or weight can experience stubborn pockets of excess fat, often due to factors beyond their control. For example, it can be genetics or poor maintenance. It's time to get rid of your dad bod with SculpSure!
SculpSure is a non-invasive laser body contouring treatment. This laser fat removal system works by directing hyperthermic energy into the areas that are being treated. The energy heats the fat cells and surrounding tissues, agitating the fat and causing it to be released from your body. The body naturally removes the fat cells and leaves the treated area flat and firm. The eliminated fat cells will not regenerate.
The heating energy of the SculpSure laser also stimulates the production of collagen and elastin, the two necessary building blocks for youthful, healthy skin. Collagen and elastin help the treated area appear firmer and younger.
SculpSure can be used to treat the following areas:
Belly
Love handles
Back
Thighs
Neck
Double chin
Other locations with fat deposits
Visit Us in Manhattan or Woodside
At JUVA, our highly trained staff knows that men want to look great without looking overdone. Our team can match you with the right service and provide you with natural-looking results. Rely on us if you have specific cosmetic concerns or if you want to enhance your overall appearance.
Call 212-688-5882 or fill out our contact form to schedule a confidential consultation or treatment session. We happily serve men from NYC, Manhattan, Woodside, and around the world.
Category: Non-Invasive Fat RemovalBody ContouringMen's Services