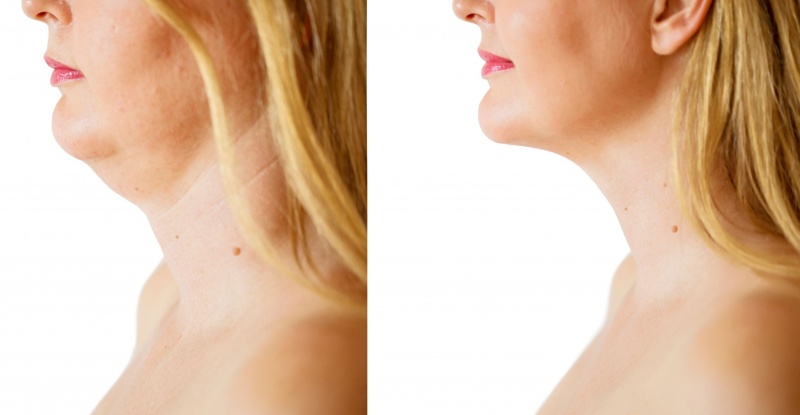 Kybella injections target fat cells in your chin and help you achieve that Angelina Jolie profile! Check out our most commonly asked Kybella double chin related questions and answers below.
Frequently Asked Questions
What is Kybella?
Kybella is deoxycholic acid which is a naturally derived product that works to destroy fat cells where it is injected into the body. Kybella is used to help decrease the appearance of fat that hangs below the chin, typically called a double chin.
Will lifestyle changes naturally get rid of my double chin?
Although there are exercises which claim to target the fat under the chin and neck, stubborn pockets of fat are notorious for their persistence despite diet and lifestyle changes. Kybella injections can be used to support such activities to minimize the appearance of a double chin.
Is Kybella safe and what are the side effects?
Kybella, also referred to as deoxycholic acid, is FDA-approved for use on fat underneath the chin. JUVA's Dr. Katz played an essential role in the research and development of Kybella, making him the go-to dermatologist for patients seeking this coveted treatment. There are minimal effects of Kybella injections, and rarely do patients experience bruising or redness at the points of injection.
How many treatments will I need?
Patients typically require about four treatments to see optimal results.
When will I see results?
You will see visible changes within weeks. Kybella will tighten your chin and firm skin. The effects are long-lasting and amazing!
Category: Non-Invasive Fat RemovalSkin TighteningDr. Bruce KatzInjectables