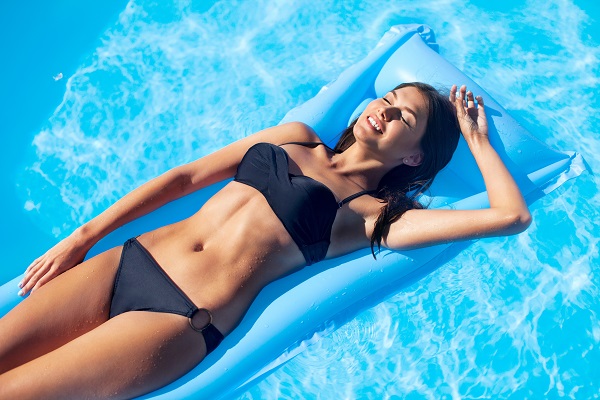 Summer in New York is hot, humid, and full of fun activities like taking a trip to the beach. Have you been dreaming about showing off smoother skin or a more defined figure this season?
We don't have to say goodbye to the warmest months of the year until mid-September, meaning there's still plenty of time to get the summer look you want! From non-invasive body contouring to cellulite treatments, we can help you find the best way to rejuvenate your appearance.
Here are some of the most popular treatments for summer:
EmSculpt: Even if you've been active all summer, some stubborn pockets of fat may seem unresponsive to diet and exercise. EmSculpt, a new non-invasive body contouring treatment, can help you achieve the tone that you desire. Emsculpt lifts and tones the butt and also burns fat and sculpts the muscle in the abdominal region. You will need a total of four 30 minute treatments, which can be performed two times a week.

Cellulaze and Z Wave: Did you know that 80 percent of women have cellulite? Swimsuit season can cause women to become more aware and even self-conscious of their dimpled skin texture. Cellulaze is a minimally invasive procedure that utilizes a laser to smooth and tighten the skin. Z Wave is a non-invasive treatment that uses acoustic waves and requires six to eight treatments, though multiple treatments can be performed in one week.

Skin Tightening: Loose skin is a common concern for many men and women. We offer multiple skin tightening treatments that utilize radio frequency energy, microneedling techniques, or threads to give you a more youthful appearance.
Of course, this isn't a complete list of the treatments and procedures you can choose from this summer. To discover what option is best for your specific needs, please call (212) 688-5882 to schedule a consultation. We are happy to serve clients from Manhattan, Woodside, NYC, and worldwide.
Category: Non-Invasive Fat RemovalSkin TighteningBody Contouring