Authored by: Sigi Weiss
Snowflakes are falling in New York, which means that the winter holidays are almost here! You probably have a lot of parties, family get-togethers, and social events on your calendar already.
Look your best for anything that you have planned with a cosmetic treatment or procedure here at JUVA Skin & Laser Center! Whether you want to improve your figure with SmartLipo or subtly enhance your appearance with facial fillers, we have a holiday treatment for you. Below is a guide to some of our most popular services and how far in advance you should schedule them.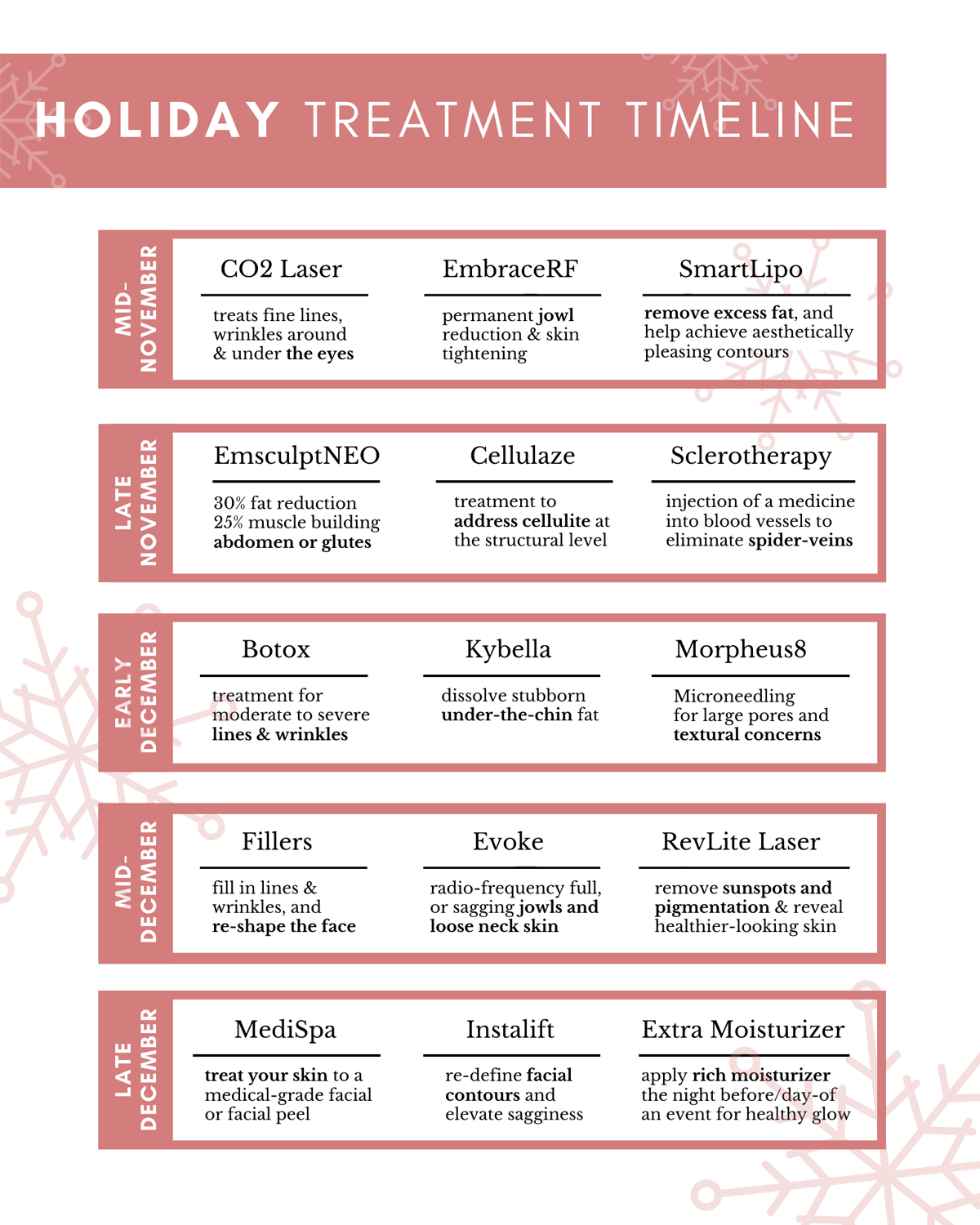 Our dermatologists can match you with the right treatment during your personalized consultation. Contact us today at (212) 688-5882 to schedule your visit. We happily welcome patients from NYC, Manhattan, Woodside, and around the world.
Category: FillersNon-Invasive Fat RemovalSkin TighteningLiposuctionBody ContouringLaser TreatmentsInjectables